Trader Joe's is always a cool field trip. They show you lots of cool food, show you the back freezer, give you free samples, and then you get to grocery shop!
On this trip we learned that in each Trader Joe's they have their own artist who hand paints all their signs. Here's their artist and her creative space.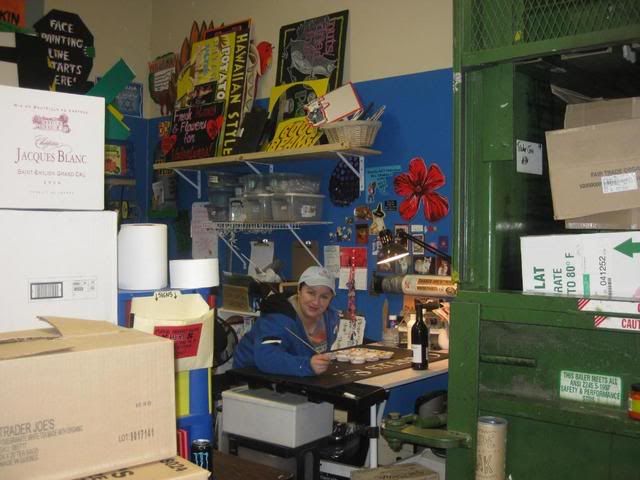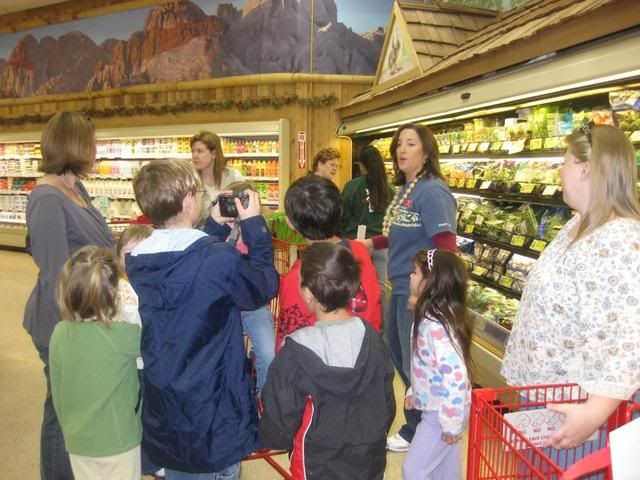 Group picture
The balloon was certainly a great perk!