I wasn't there, but Elias recently had his Awana Awards Ceremony. He's a 2nd year Sparks, finished his 2nd book this year, and has just completed his 5th year in Awanas (he stayed in Cubbies for almost 3 yrs).
I couldn't be prouder! And this year I had the added bonus of being his leader...and seeing just how great it is to watch your child learn scriptures and more about God!
But alas, I was out of town for the ceremony, so here are a couple of pictures my mom took.
Receiving his ribbon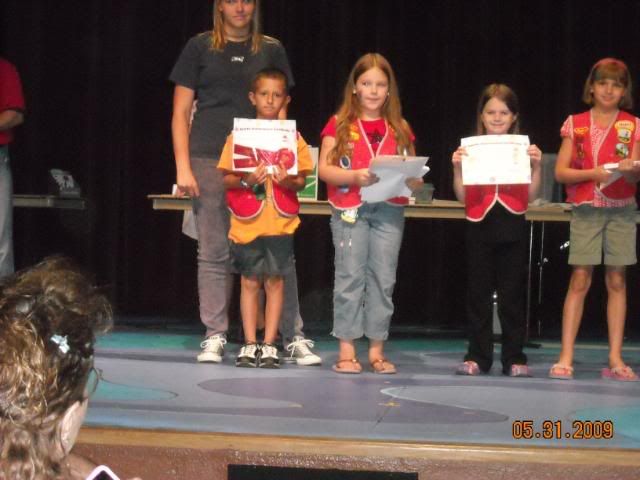 With his certificate and ribbon
Next year I'll be a Cubbies leader.....for you-know-who! I'm so excited!!!