We recently went to a wedding. After the ceremony, at a Chapel in the Luxor, the couple invited everyone back to their suite for champagne. Even though my husband has lived here for 25? years, and me for 9, we've never been in a room at the Luxor. Now, for those of you who don't know, the Luxor is a big triangle....shaped after the Egyptian Pyramids.
The walls truly slant!!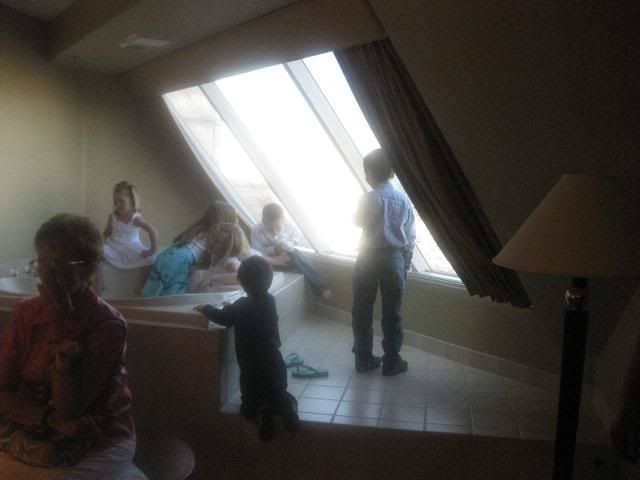 This is a crappy picture because there was so much sunlight, but the slanted walls are all windows, and all around the sunken tub. It was BEAUTIFUL!!! The kids had plenty of fun too!
Then we ate at the buffet....Sebastian and his copying...here he is trying to make faces. Obviously prior to haircuts...and you can see WHY he got a haircut!!!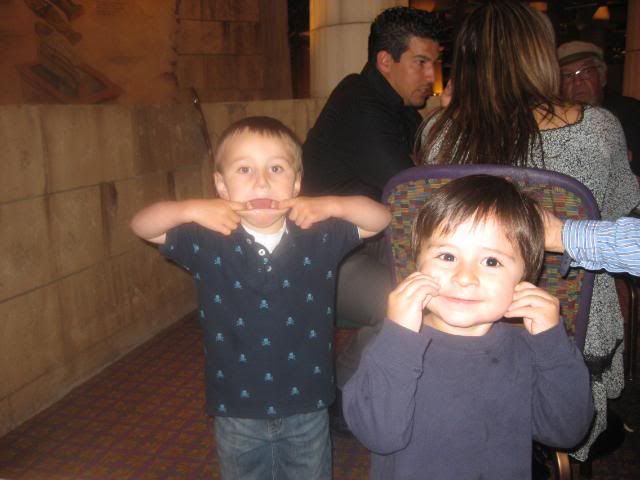 The whole casino/hotel is decorated in Ancient Egypt style, including The Sphinx right next to us. Elias couldn't help himself...he climbed up on it..and it you look real close, he's picking its nose!
There's a special magic to having boys. Embrace it or cry! Luckily, I love them and am so used to this type of funny that I get laughing too!