On Friday my husband was able to go with us to a local park and help Elias with his
Rocket Fishing Rod
! Elias was very excited to finally get to try it out.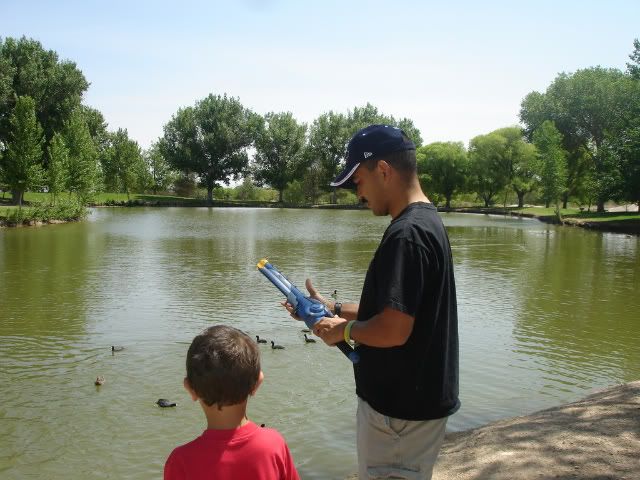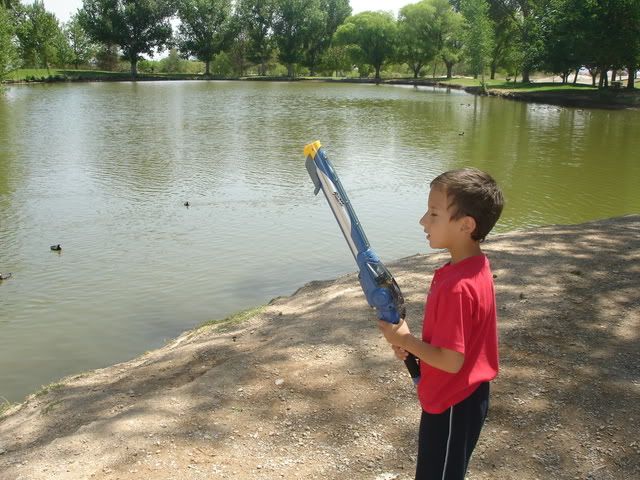 Well, the short and long of it is....my husband was NOT impressed, but Elias thought it was cool.  Well, that's what really matters isn't it? When you're 7 you want to watch it ZING out with a loud pop! Elias didn't care if he caught a fish, or if it worked well, it was just cool to play with!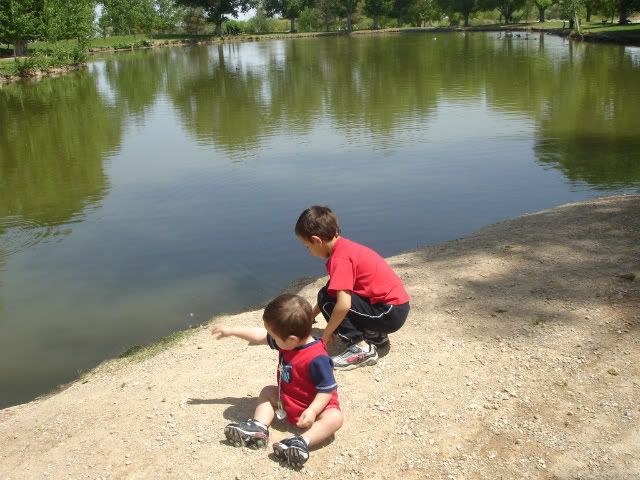 Here are the boys throwing rocks in the lake, The baby totally loved this game!  His aim is...well...he can throw with force, but not always in the direction he means to...so DUCK if he's around! Seriously!
It was a beautiful day, just lounging, enjoying the air, running around, feeding geese. Loving the in between cold and hotter-than-you-know-what, weather!