I am lucky enough to be one of the teen leaders for a local homeschool group. I'm not going to post any of their pics, but I do want to share how much fun Elias had during a recent event!
We had a watermelon fest. Each teen brought a watermelon or 2 cantaloupe. We made armor out of them, had watermelon-seed spitting contests, greased watermelon in the pool, and cantaloupe bowling.
Here's some of the remains of Cantaloupe Bowling.
Elias was the "target" for watermelon-seed spitting. He loved it!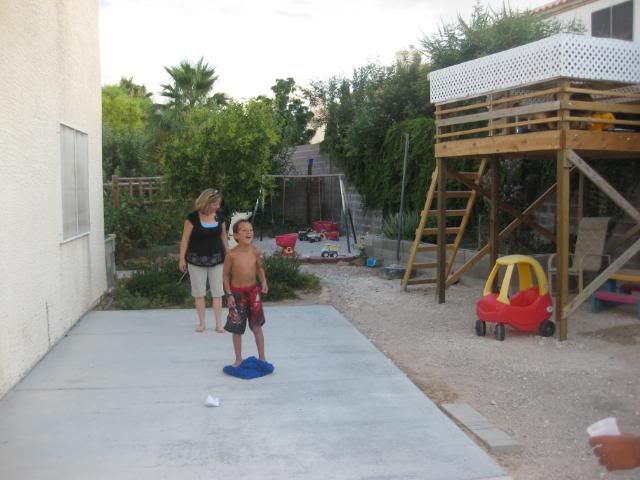 This isn't even all of them! It was a messy night for sure...definitely outside with hoses required!