I am so behind on blogging...oh well!
Usually, every 4th of July, all of our neighbors end up at one house and we have a big fireworks fest. Each year, some of us buy too much and end up with leftovers. It has the makings of a very nice evening.
The night started off great! Sebastian wasn't scared of the poppers, and got into stomping on them......
Elias wanted to ride his bike through every color smoke bomb, over and over......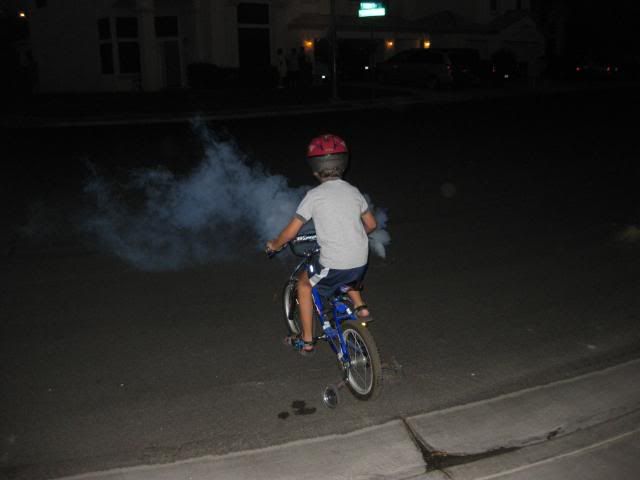 Someone nearby was doing "illegal" fireworks, but they sure were pretty to see......as the light was fading....
And then the darkness descended and the shrill fireworks started and that was the end of Sebastian. Well, maybe it'll be better for him next year! Elias did have a nice time, he stayed out with the neighbors for quite awhile, enjoying the evening and the company.