Living in Las Vegas, we still live pretty far from "The Strip", and don't choose to frequent it much. But the one place we love, over and over, is The Bellagio Conservatory. It's a big glass roofed ...Conservatory! And they change the theme every few months. It's always spectacular..and exotic and wildly expensive to build/maintain, but free to go to!
I'm not sure what the theme is right now, maybe Americana?!?!  There was Mount Rushmore,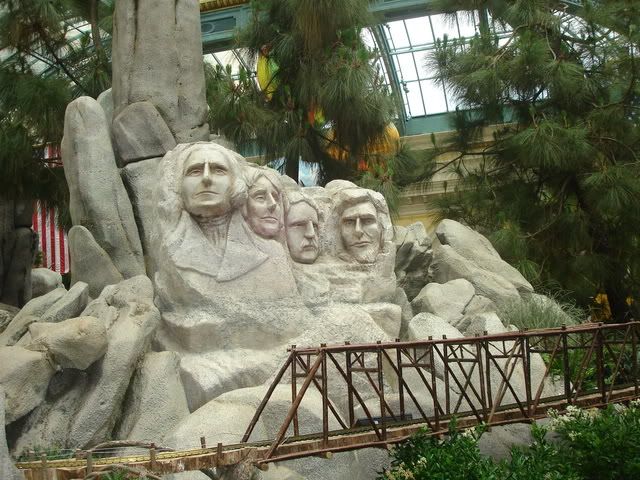 bald eagles, trains, and a mini Bellagio, complete with the outdoor fountains!
It's always exciting to see what they will incorporate into it, and the details!
Right around the corner, still in the Bellagio, is The World's Tallest and Largest Chocolate Fountain. We can never leave the building without looking at it.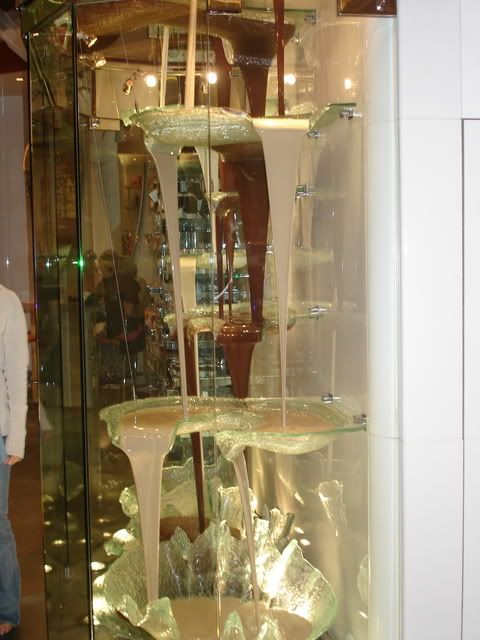 Here's the plaque on the wall next to it.