I wanted to take a picture of the boys since I shaved their heads....finally got around to it today. But the little one is starting to SERIOUSLY copy everything the bigger one does! He's caught on that Elias always holds his 2 fingers up (Peace, Man)...here are pics of him trying to do it!
Watching Big Brother carefully
Look at the fingers....trying, trying......which hand? Both?! Thinking, thinking.....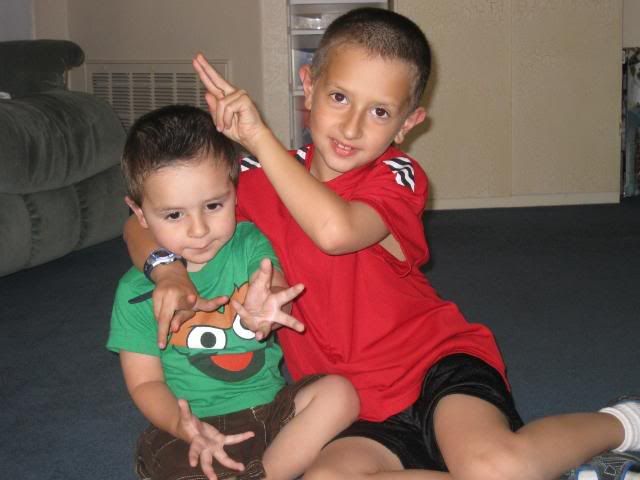 I'll keep them!