Because of the big age gap between all of our kids, it's been years since we've done a Caterpillar to Butterfly life cycle thing. Elias is now old enough to start doing some of the same crazy wonderful learning things I did with Brian (well, Elias has had some of his own weird stuff too...remember the jellyfish?!?!). A friend offered us some caterpillars as she had extra....you'd think great! Well, I did think GREAT! It'd been awhile. Here are the cute little buggers before.....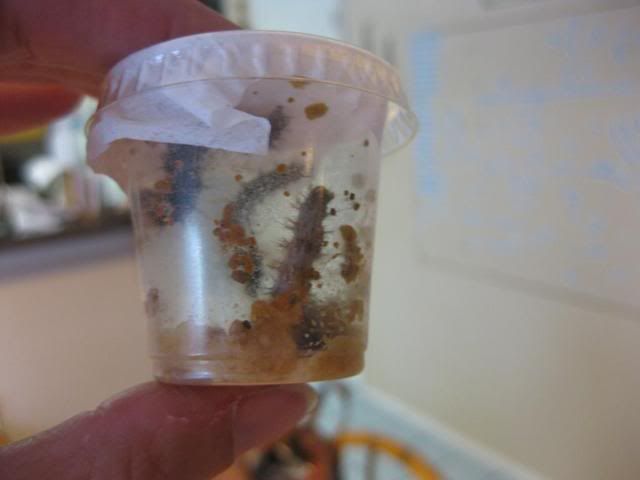 I don't guess I should show you the "After" photos...because they didn't make it to the butterfly stage. The stupid things ate all their food and then died. Weren't they supposed to have enough in their little cup?!??! We tried to move them to a new container (apparently we were too late). MANNN now I have to explain an abbreviated life cycle!!!And in the same week we watched Marley and Me!!!
Guess we'll have to try again soon!