When I lived back East we had sprinklers that were toys....they attached to the hose spigot and then you turned on the water and the sprinkler rained out water. We used to have a blast with this!
Here, in the desert....I haven't ever seen such a toy! I would never have known they exist. What do kids in the desert play with instead? Our built in lawn irrigation!
Here are the kids at a neighbors house. They go lawn to lawn playing in various yards, depending on who has water on when. It's so pathetic, but also cute. These pictures were actually taken before summer started, this was one of the first warm days, and the kids couldn't wait to run through the water!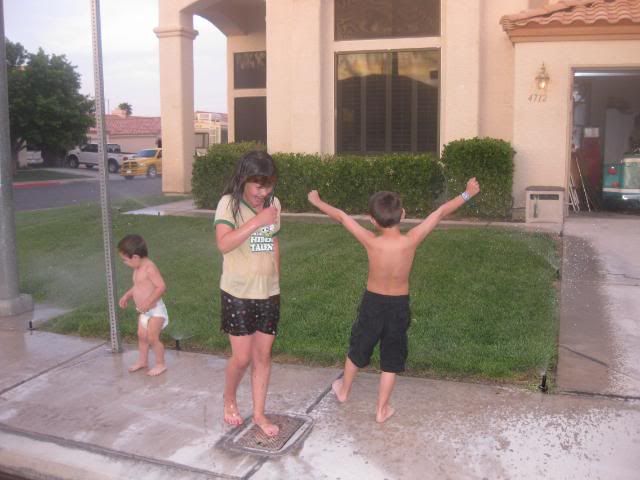 Sebastian wasn't sure at first, but he went along with brother and stripped!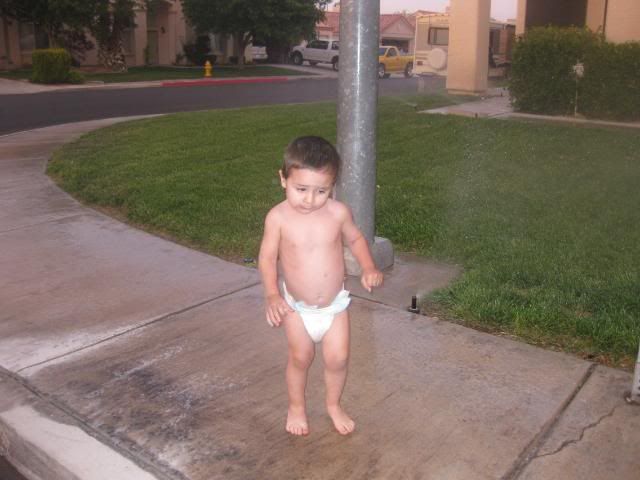 Every once in awhile I cringe at city living, but the joy on their faces says it doesn't really matter where the water comes from.