Yes, my husband was crazy enough to pay $40 to a couple of men on the beach who had a parasail. Apparently they are backed up by the hotel whose property they are in front of...but who knows?! He had fun anyway!
Here he is, all strapped in. The man gives instructions to you first, about landing..."When I blow the whistle once you do X....When I blow it 2x you do Z". Oh, no, I'll never go up! I'd be so nervous I'd THINK I heard the whistle and do X!!! ACHH!!!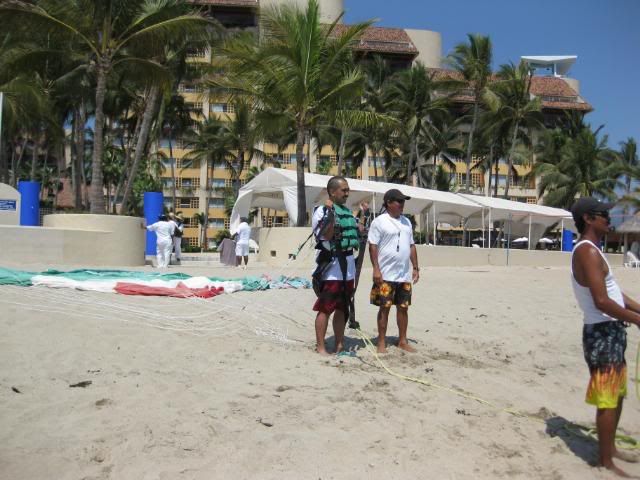 Right before the boat came, a big wind gust hit the parachute and one of the guys had to THROW himself on it, to keep Chris on the ground. It was scary/crazy/hysterically funny, all at the same time. But, he eventually took off and had a nice flight.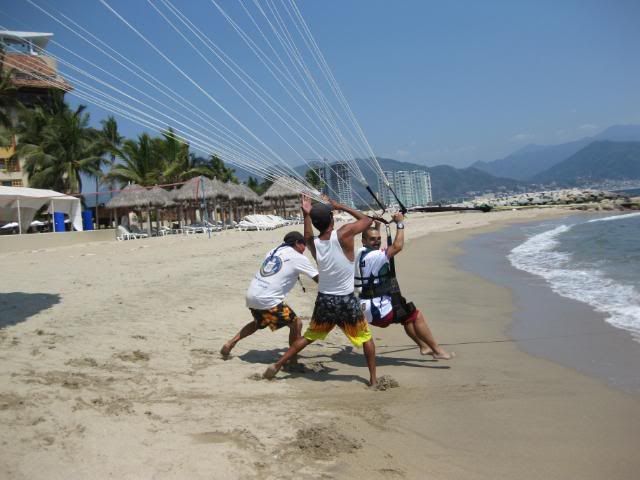 Chris does all the crazy stuff...swimming with sharks, scuba diving, parasailing....I'm content getting my Oceanfront Beach Massages and reading my book!