For the last 2 Halloweens we've been in FL..and they were great, but not the same as trick or treating with friends around your neighborhood. This year, Sebastian was excited to dress up and Elias was uber excited about everything! The countdown began at the beginning of October and by Halloween Day we were getting into the hours and then minutes, till Trick or Treat time!

Brian got up early and went over a friends house to start decorating a Haunted House. He stayed there all day and through the evening. (I'm still waiting on pictures!)


Elias and Zanthippie spent the morning carving. We started off with pumpkins...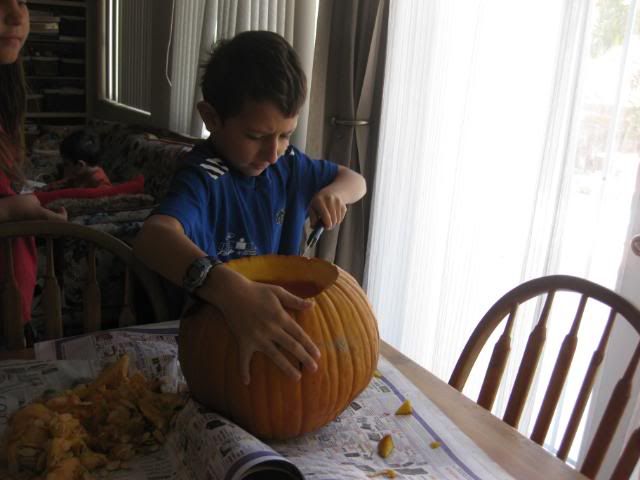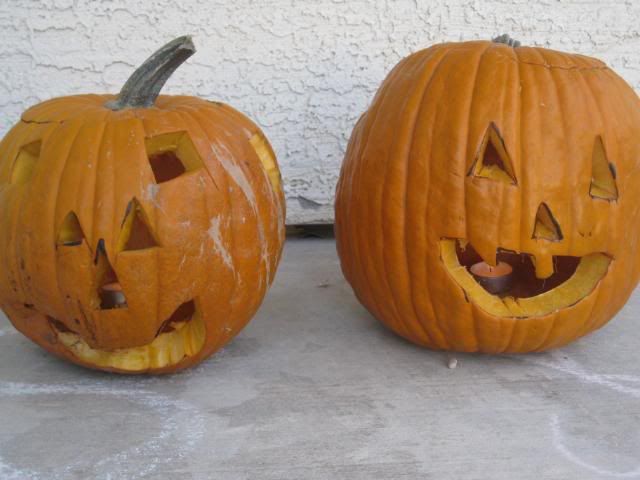 Then we moved on to Apples! We carved them to make
Dried Apple Shrunken Heads
. We'll have to see what they look like in a few weeks...but I think they will be pretty cool looking!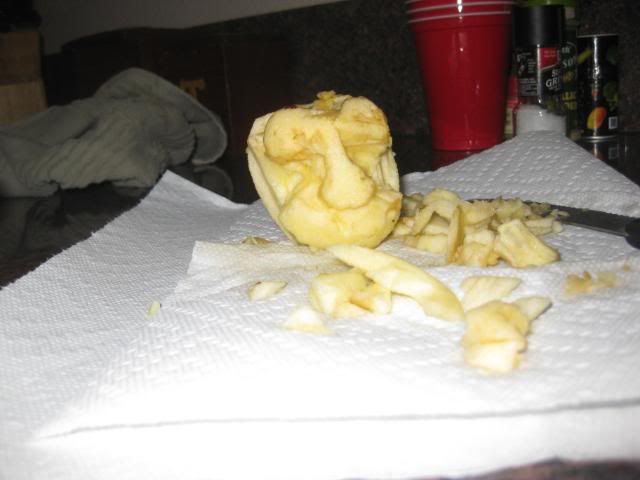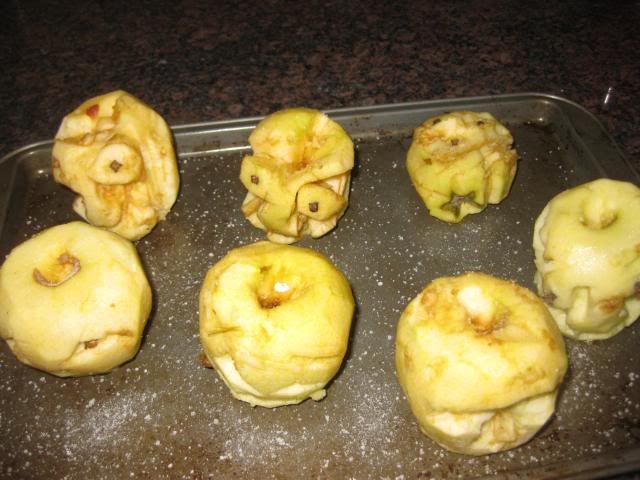 Then, finally, it was time to dress up! Elias as BumbleBee (Transformers)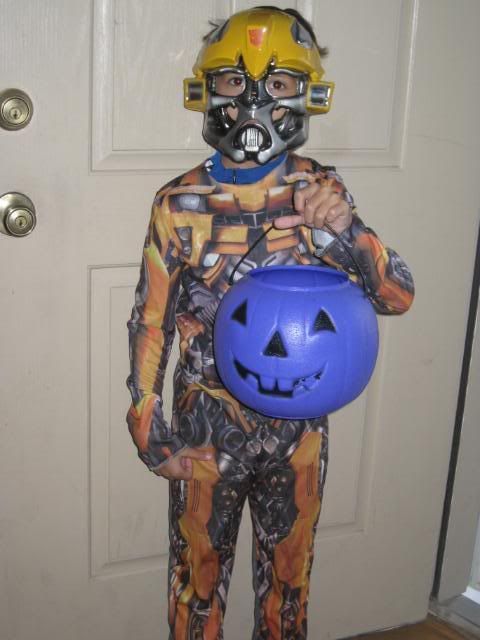 We went around with some of our friends. Started the night off going with Zanthippie (Grapes) and her brothers. Sebastian is Spiderman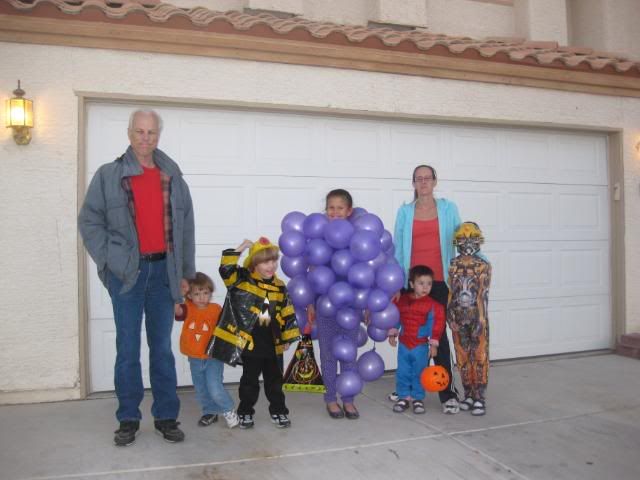 It was just perfect weather! A perfect evening! Elias topped off his evening by spending the night at Jill and Austin's. Luckily their mom kept a tight reign on the candy bags!!