Another organizational tip: Keep things of like, together!
I have tons of hats for the kids to wear/play with. Here's a sampling.
Sebastian, The Viking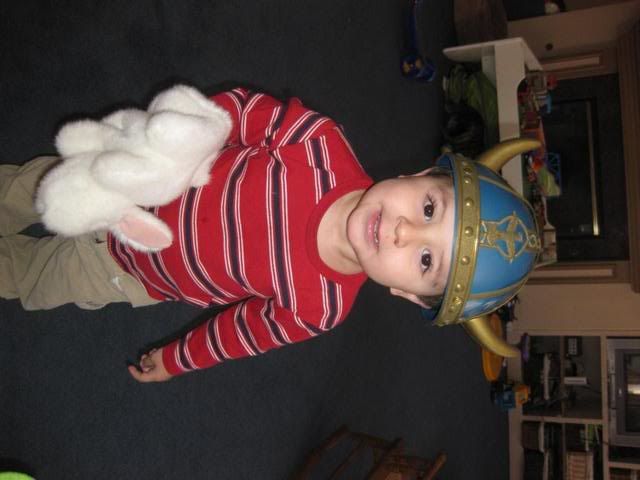 Elias, The Japanese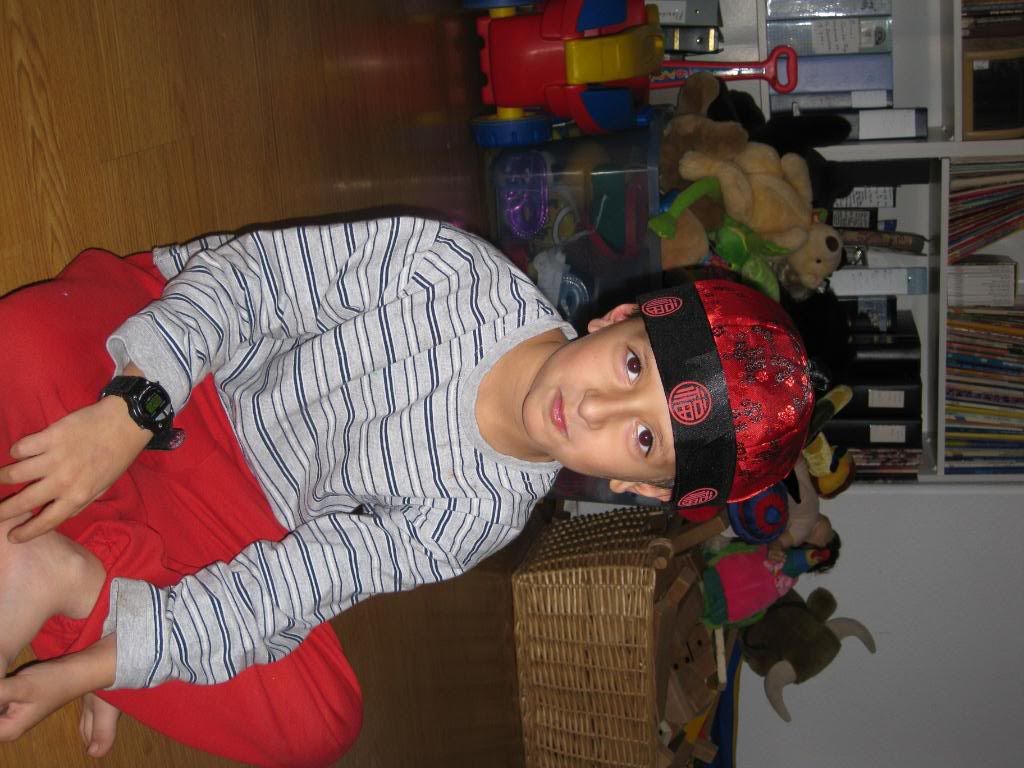 Sebastian, The Princess (sorry Daddy)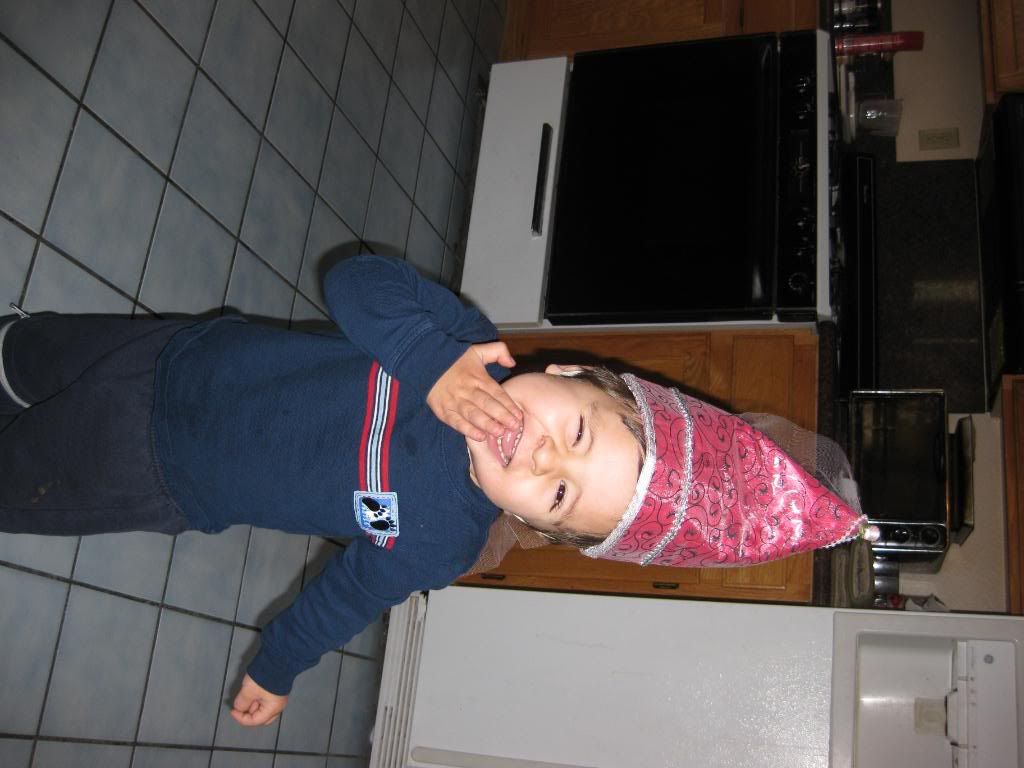 It's never ending what they can be! So, I organize all the hats together in a hat bin.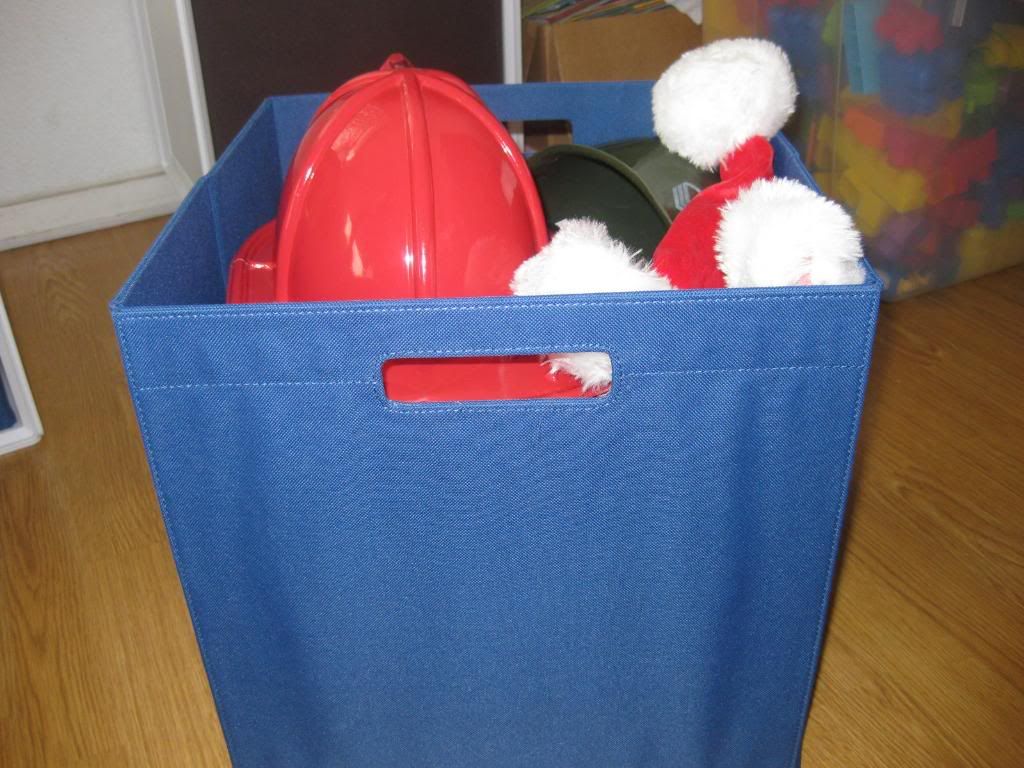 I also have a puppet bin in the same storage unit.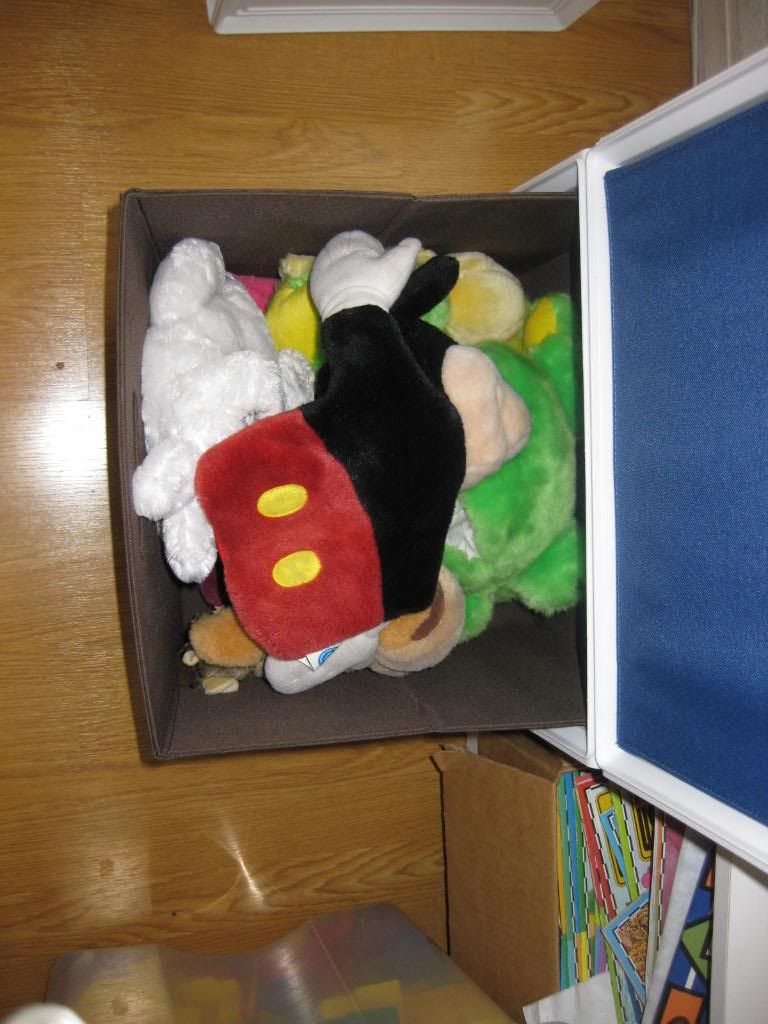 This storage unit was bought inexpensively at Target. You can make it tall, long, short, fat, whatever you want, by connecting the cubes together. It works perfect for my needs...they can grab a bin and haul it wherever they are going (puppet theater, upstairs, etc) and it's easy clean-up and easy away.