Last month I wanted to do a craft for the nursing home we visit. After some surfing I decided on Tissue Paper Flowers. (I'm so sorry, I can't find whose blog I found this on.)
I had forgotten all about this simple yet pretty craft! It simply entails accordion folding tissue paper, wrapping a pipe cleaner around the center, snipping the ends, and opening the layers!
A few moms and teens came over and we whipped out a few baskets!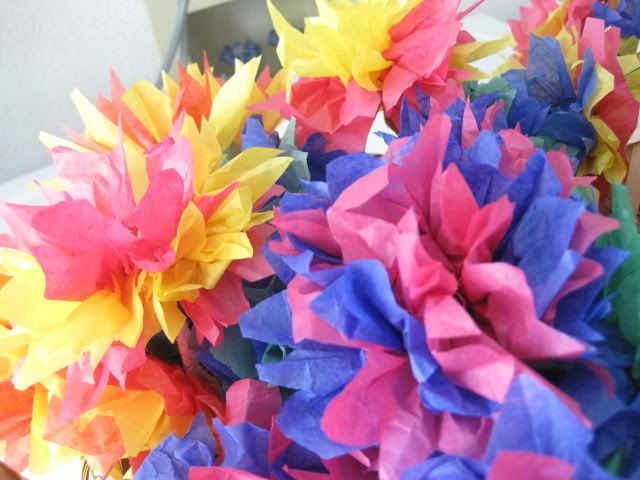 They were very appreciated at the nursing home.