Back at my sister's house they have Rockband...which quickly became a family fave. Elias couldn't get enough!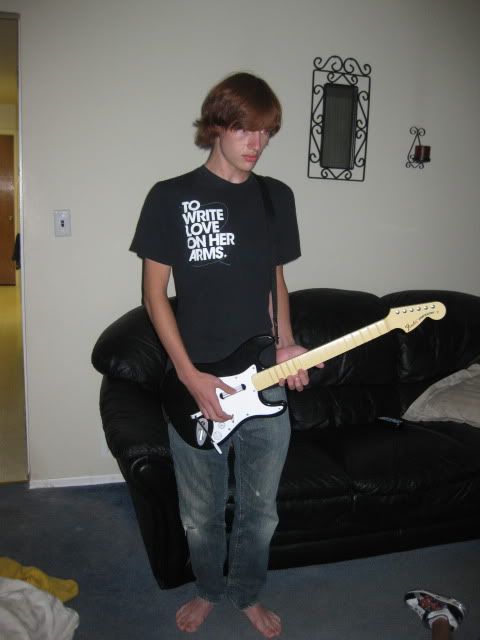 Doug, Kristine, Brian and Elias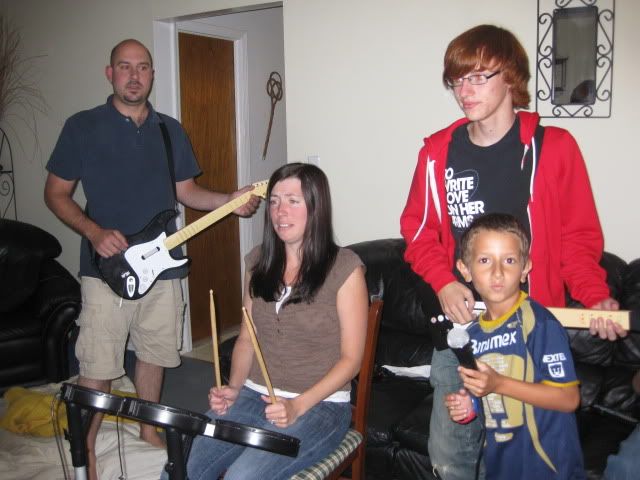 Brian took turns on everything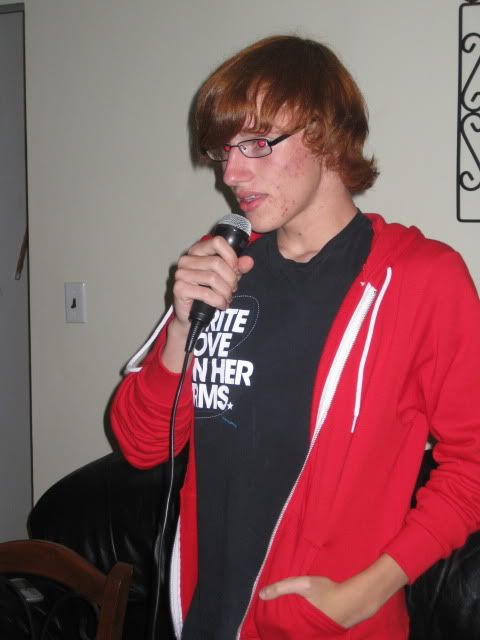 Sebastian even got into it. He loved the microphone too! But he mostly mouthed it...gross!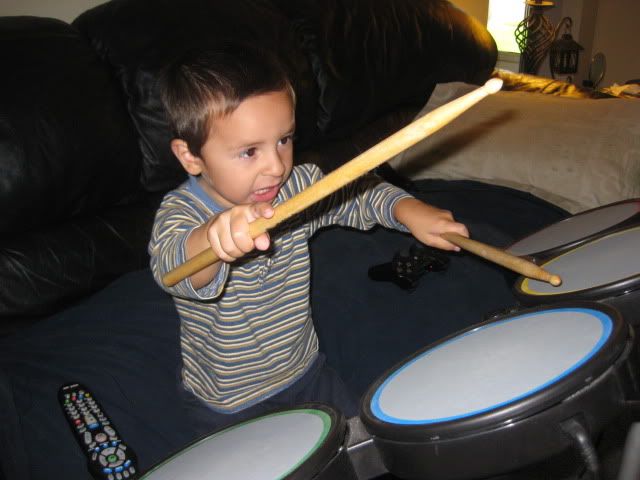 Elias would pounce on Dougie as soon as he came home from work. Like the indulging Uncle he is, he gave in!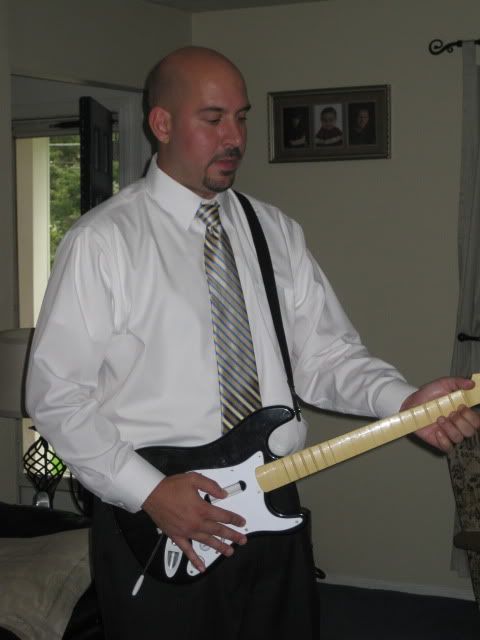 It's a fun game. I'd even think about buying it here.