I am a weird mix between VERY Type A and wanting freedom for my kids to explore and play at their will. So...everything lives in a "home" but that home is accessible to all. For example...
I have a Baby Toys bin. All toys for babies (no small parts, etc) go in that bin. I have a ball basket. My kids have always loved BALLS! We have gads of balls, and often they are all over. But when we're done, balls go back in the ball basket.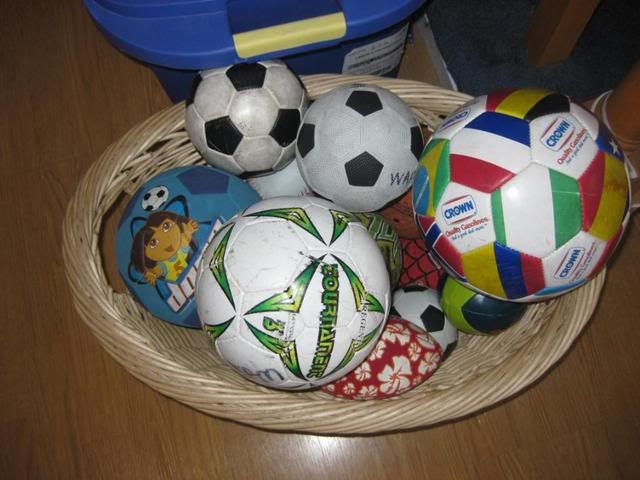 I have a stuffed animal bin, and a Blocks bin. Guess what goes in each?! This isn't rocket science...Sebastian can do it! And that's the purpose!
I also have these little bins, that little things go in. We have millions of matchbox cars and little McDonald toys etc, they all need a home too.
I'll try to take more pics of my organizational tips and share them here as well. It doesnt have to be expensive, it doesn't take much space...it just takes some training! I start YOUNG! These baskets are all in place before they are even born and it's just natural to put the balls in the ball basket!