On our recent trip back East we took a few days and headed to Niagara Falls. Thanks Brian for making that call! It was beautiful!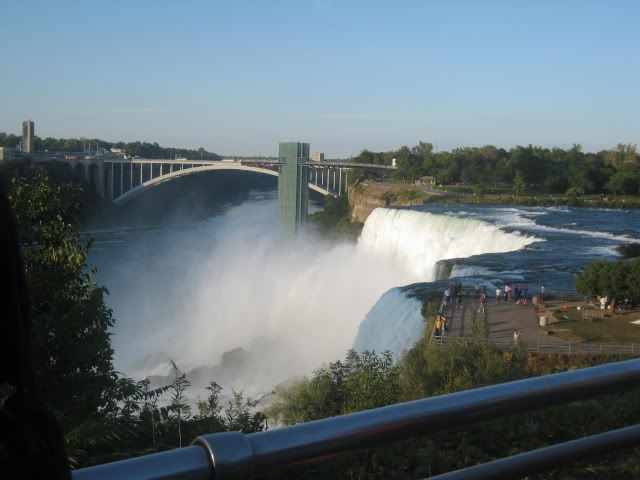 It is amazing
This, is from the Canadian Side. Yes, it was worth going over the border. We spent a whopping 2 hrs maybe in Canada, 45 minutes at the Falls, and an hour or so lost trying to get back to America LOL!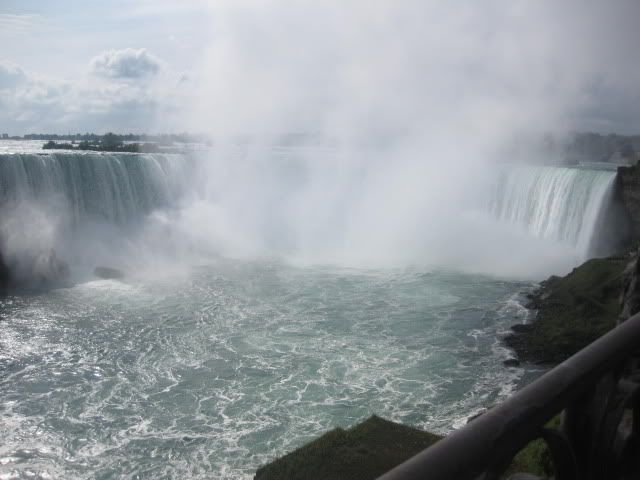 We went on the Maid of the Mist...a must if you go. Elias LOVED every second of it and wanted to go again. Brian was busy taking pictures. Sebastian huddled on my lap and cried the whole time. No more boats/mist for him!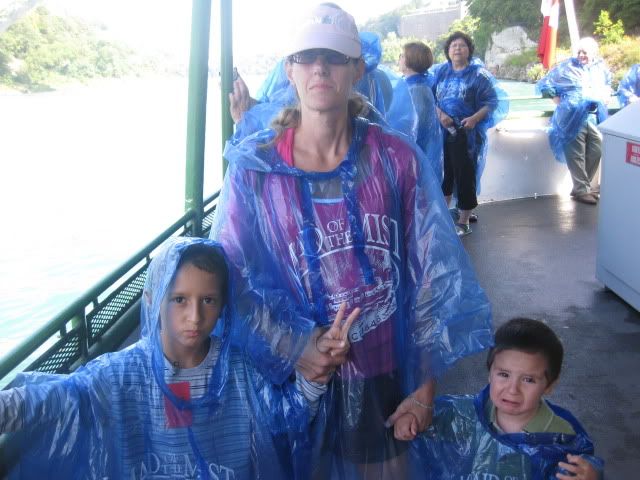 This is a shot from the Maid of the Mist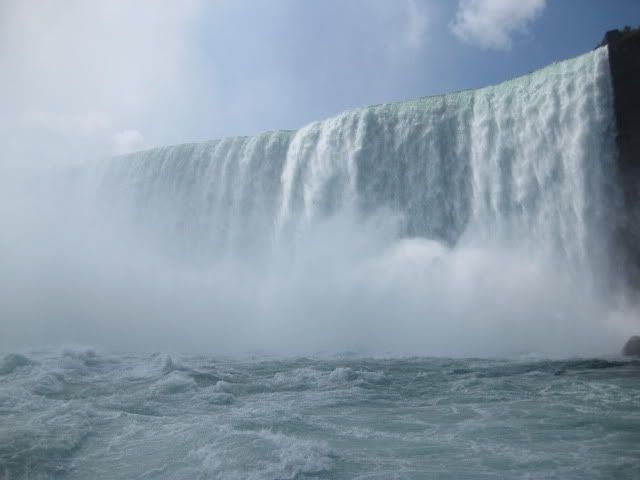 Ahhh, the favorite part of the trip. Cave of the Winds. Luckily I made the executive decision to NOT bring Sebastian, fearing I'd have to carry him. Good choice, it was slightly treacherous!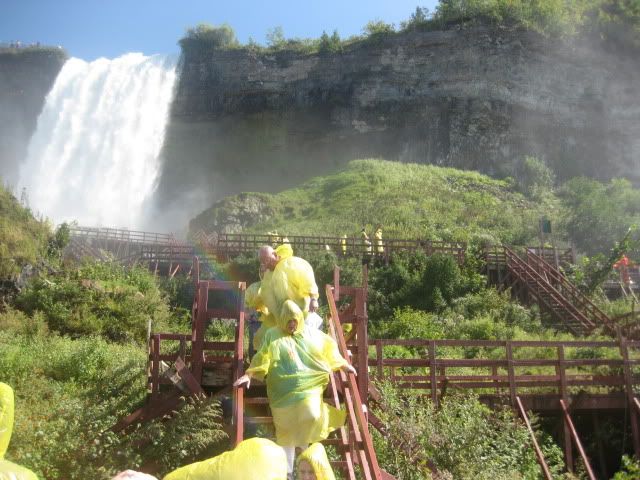 Basically they have these wooden stairs and platforms built all into and around the sides of the falls. You get so wet! The mist is heavy! The falls themselves gush ove rportions onto your feet. It was spectacular!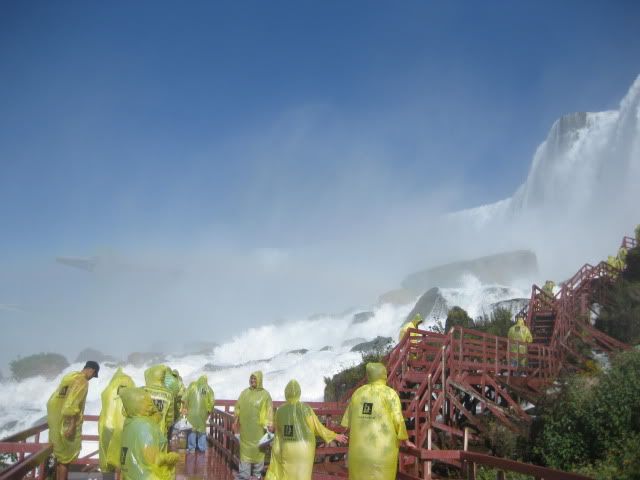 Elias loved it so much he asked Brian to take him up again. They stood on the wettest platform for awhile....here's Brian...and this is how wet he got UNDER the raincoat!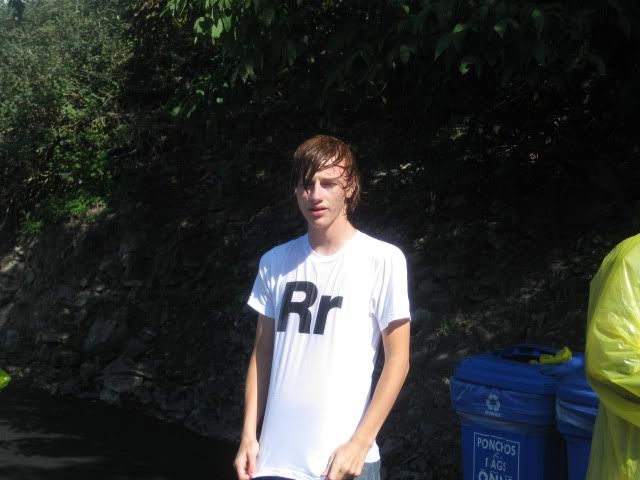 They are very well prepared there, they give you these nifty sandals and a raincoat...very cute!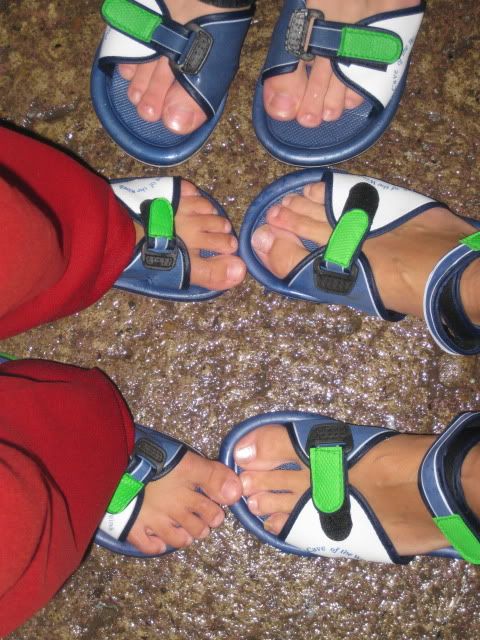 While Sebastian did not enjoy the Boat, he loved seeing all the water and the Falls. He says Falls repeatedly! It made a very big impact on him.
We bought a documentary on the Falls, and he watches it 3 or more times a day, even now. He goes around talking about Falls, all water is Falls, Momma, Falls! It's so cute!!!
We'll have to go back when they are older.