Another much anticipated field trip! Also in PA, called the Lost River Caverns. This place is spectacular! It's family owned and operated, and in addition to being a beautiful cave, they have a HUGE store devoted to rocks and lapidary and rock hunting, etc. Over the years I've bought most of our rock finds and educational pieces there. This time was no exception! I came back with an LED black light, SCORE!
Here's a wall of flowstone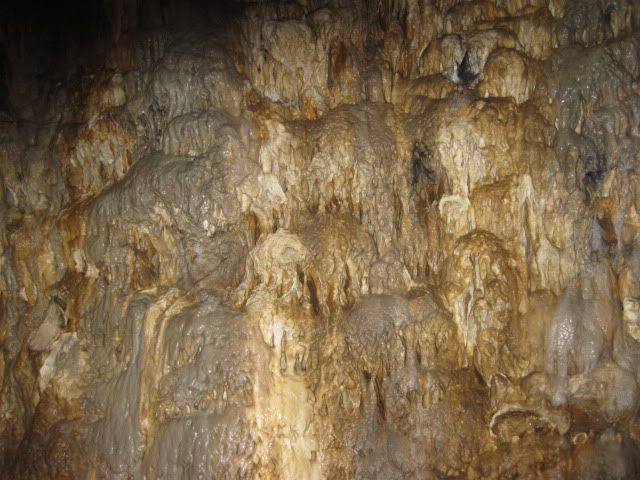 They have a chapel room, they light candles and turn off the lights. It's beautiful.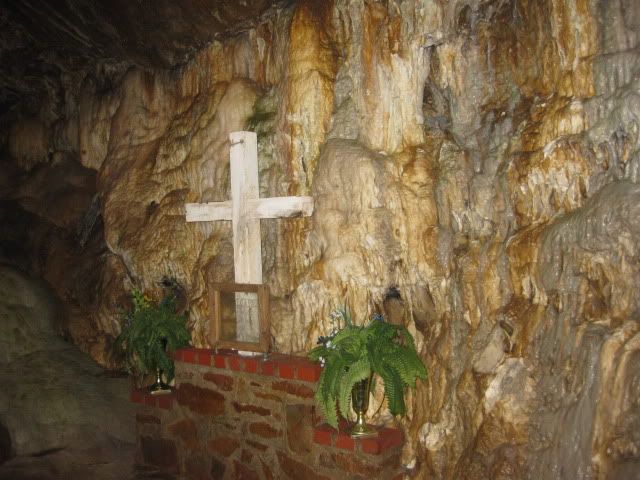 Here's a big example of a stalactite. Remeber, StalacTites come from the Top and stalagmites come from the bottom.