A Family Favorite is The Crayola Factory in Easton PA. It's all hand son fun stuff with Crayola products as the base.
Monkey see-monkey do. Sebastian wants to put his 2 fingers up like Elias. UGH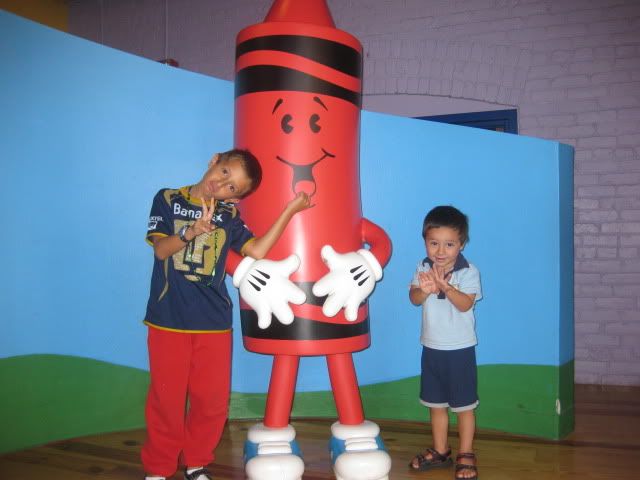 Here's the show about how Crayons are made.
This is a section where they have various colors of melted wax, and you go around to each "crayon" and color on your paper with a long QTip dipped into the wax. It's very cute.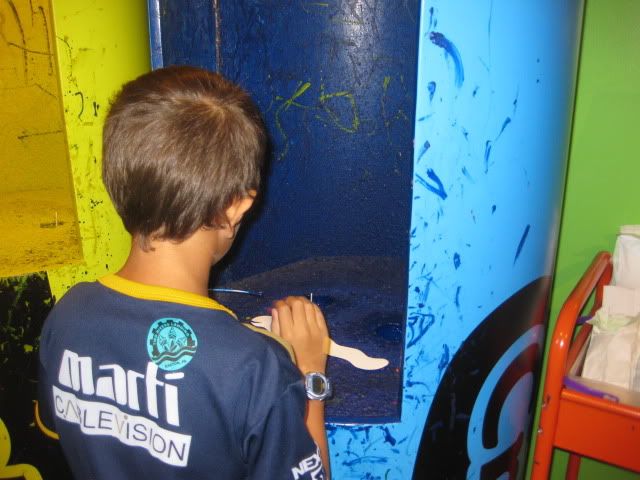 Then they have a fingerpainting room and a new section, where you do Japanese Gyotaku. They had fish forms that you paint....
Then you lay a paper over it and press.....
Tada!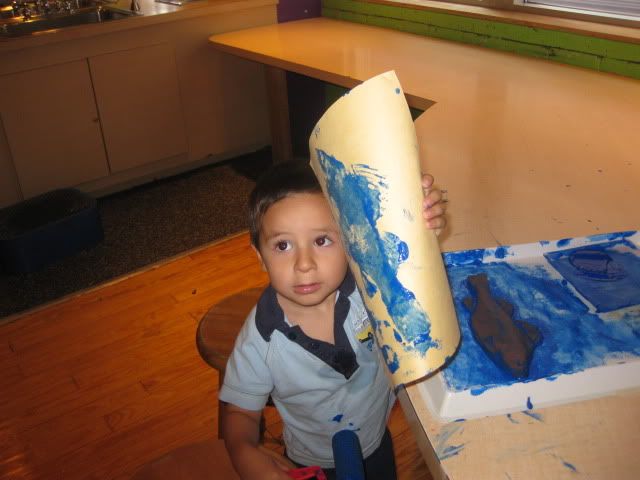 This was one of the favorite rooms...whatever you do, it's showcased on the wall in various lights! It's fun to dance in circles and wave your arms.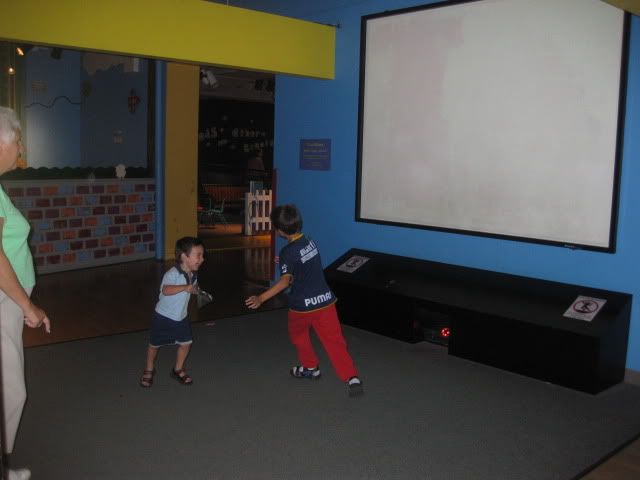 I have tons more pictures of this trip, but suffice it to say, it's well worth the trip!