Another "toy".....we have a real stethescope in the toy box, in additiona to 2 or 3 dr kits. The kids got ahold of it this day. Listened to my leg, my carotid artery, the floor...
Later on we talked about hearing vibrations, floor, railroads...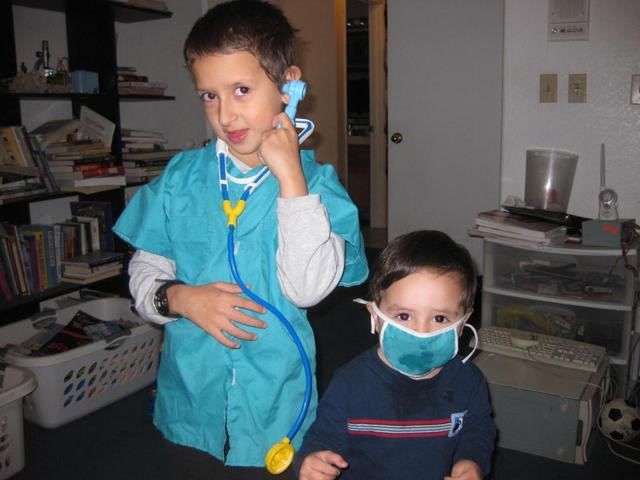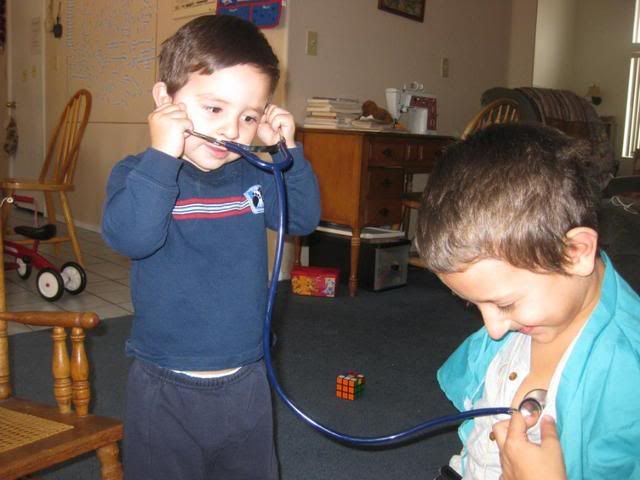 I just don't think they could be any more beautiful!