See how far behind I am in posting?! This is from MAY! Oh well, better late than never.
Chris and I went to Puerto Vallarta and had a fabulous time! Very much recommend it. So, while we were there Chris really wanted to do Scuba Diving. Me, no desire, no thanks, no way, no how! So, the Scuba Instructor came to our hotel pool and gave Chris his first lesson.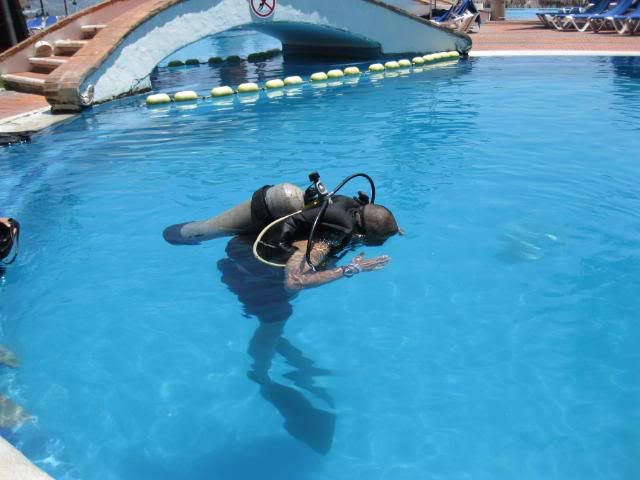 I gotta admit, it looked very cool. But, still, no thanks! We went on a scuba tour, and off Chris went.
I hung out on the back of the boat, watching others scuba diving. I'm not really a strong swimmer, so I was very content to hang in my life vest and see the sights. Which included starfish!!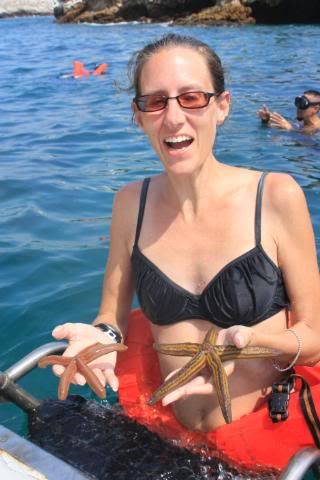 Here's another reason why I didn't want to go out there! EEEKK!! Jellyfish. They look worse than the ones on the East Coast!
I'm glad Chris got to do something he's always wanted to do. Hopefully we'll get to do it again soon!