At a recent event we found a Bark Scorpion. I brought him home taped to a sheet of paper (praying he wouldn't escape in the car!!).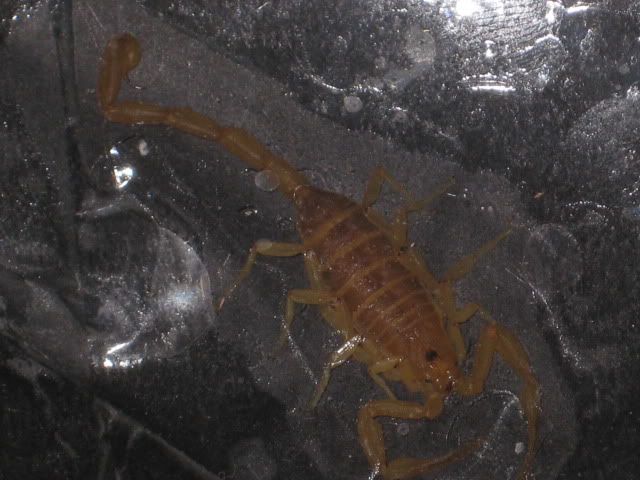 I wasn't exactly sure what to do with him, but he looked so cool I knew we had to keep him! So, then comes along the idea of a
Killing Jar
. Perfect!
We invited some homeschool friends over and got started!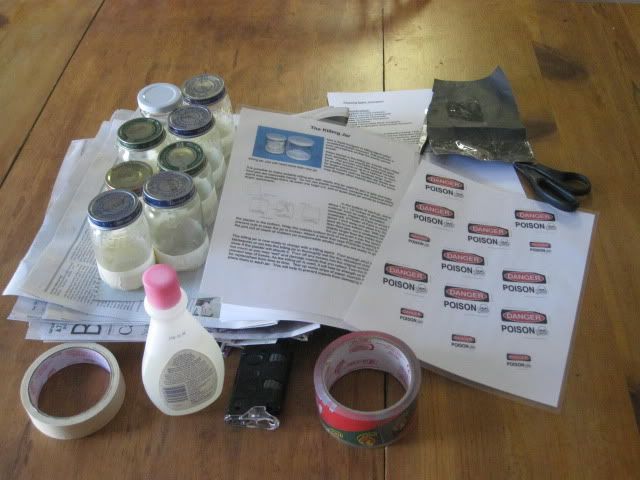 Newspaper, Shredder, baby food jars, masking tape, poison labels, packing tape, cardboard & Nail Polish Remover....oh, and don't forget your creature! I also included a small pocket microscope.
Here are Elias and Austin shredding the newspaper needed for the bottom.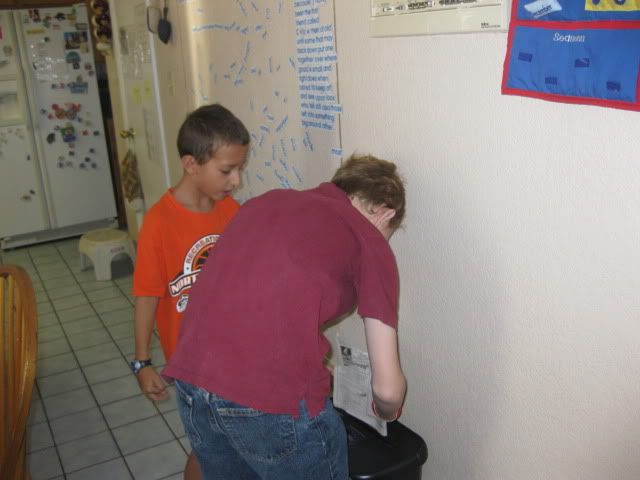 We traced the bottom of the baby food jars to create a shelf over the paper shreddings. Austin is looking at the scorpion while mom is tracing!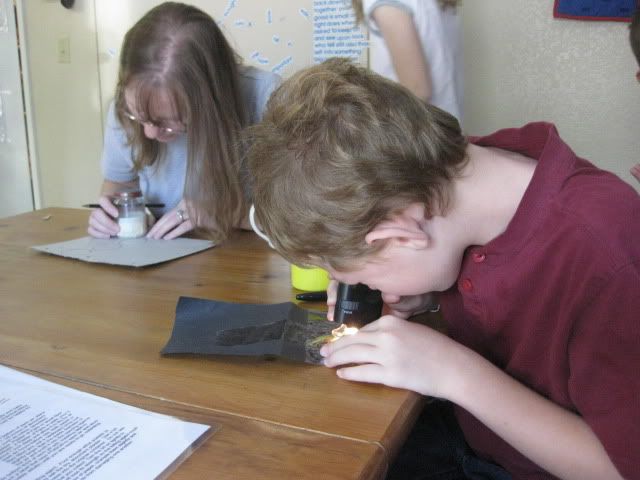 Jill cut out all the Poison labels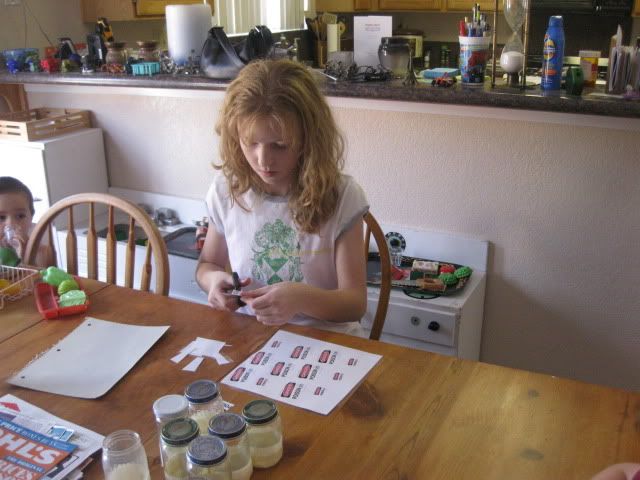 Here are our beautiful jars...just awaiting some poor innocent creature!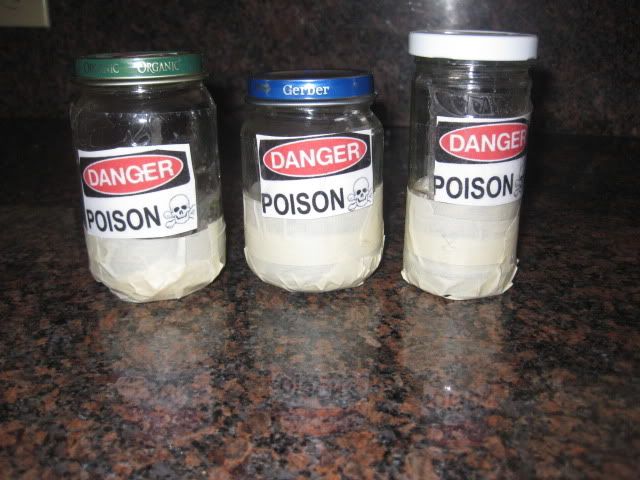 And, what may you ask, were the toddlers doing while we were working on this project? What else but playing Tea!