Elias and I were at a local grocery store (Not Albertsons, they won't let anyone sell during the week...even if one of their managers previously approved it) selling Cub Scout Popcorn. We looked up and noticed
an N and a heart in the sky. As we watched the pilot drew the P.
Wow, N "heart" P. The first time he wrote it (or the first time we saw it) it was horizontal. We were all amazed and talking about what a lucky gal "P" is. Then the pilot started doing it again only a different direction! I got a photo this time.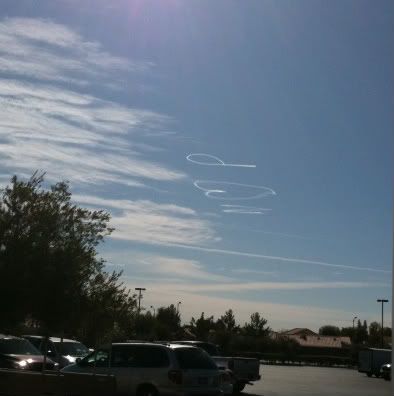 Alright, "P" , he loves you! Lucky girl!