It was soooo cold here the last few days! We had a Halloween Party scheduled for the park and I didn't want to go! So, we changed locations to my house! Works for me!
One of the moms had all sorts of games and Halloweeny type food. Here's her "Witches Brew"
Here's Elias playing a game...reach in the bag and find the item listed on your paper.
Black cat, witches wart, etc etc...very cool!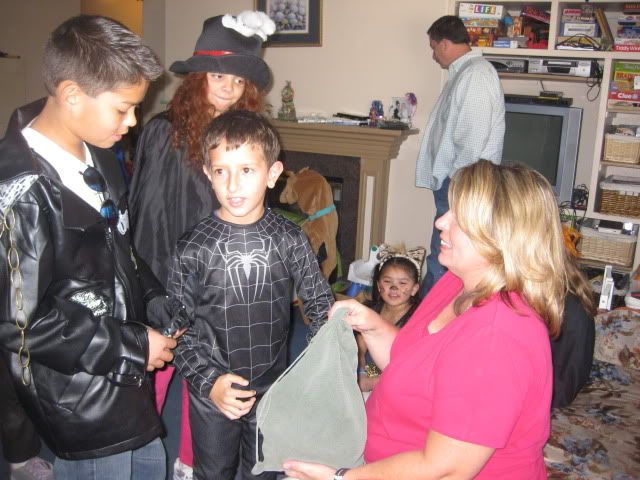 The teenagers even dressed up! And stayed amongst themselves for the better part of the day LOL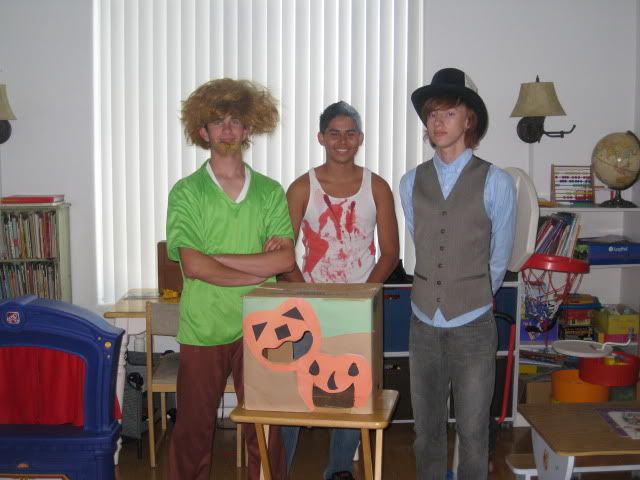 This was Sebastian's 1st real time dressing up and he LOVEDDDDD it! He was SO proud to be Spiderman. He wouldn't let me take the costume off to change his diaper! Then he got a pirate's patch and was Spider-Pirate-Man...gotta love him!
Group picture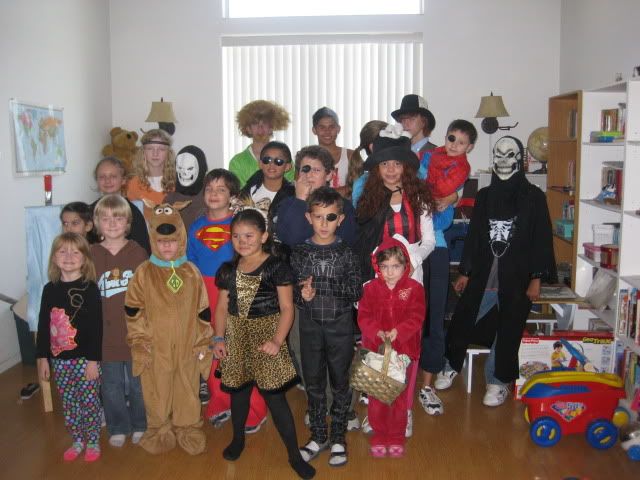 What a fun day!