And, here's how I kept an active toddler busy on the airplane.
Thank God for digital cameras! He took about a zillion pics.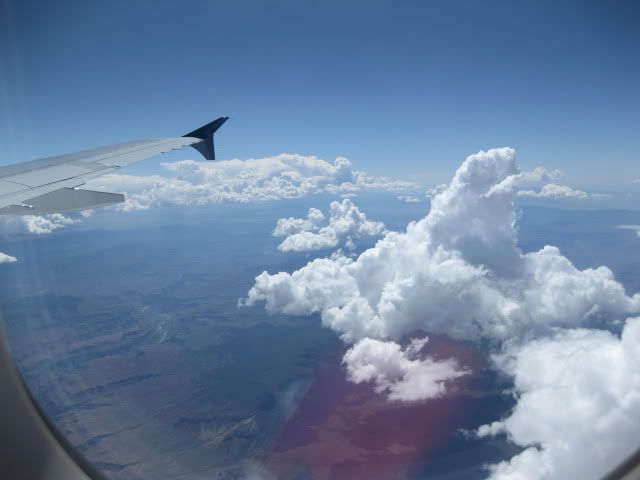 And he LOVED looking (the wrong way) through his binoculars.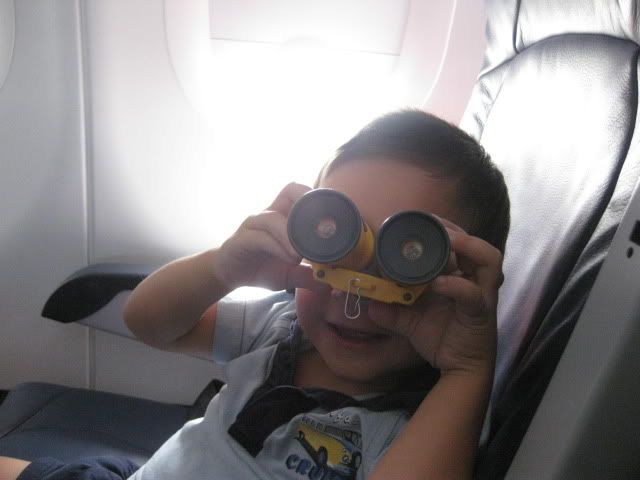 He was very well behaved, and had as much fun as you can stuck in the same 2x2 ft for 4.5 hrs.