We're back from the most amazing vacation. Neither Chris nor I knew much about Puerto Vallarta, Mexico, but Chris won a trip there, so there we went!
Turns out one of his high school friends has lived there for years (Hey Martie!). We hooked up with him and his wife and WHOAH what an education we got! The area is so lovely and the people so friendly. We just can't say enough about the hospitality Martie and his wife showed us, or enough about the friendliness of everyone. The trip was truly memorable. I left saying I'd move there in a heartbeat.
Chris and Martin
We weren't trying to be all matchy-matchy poo...but we almost were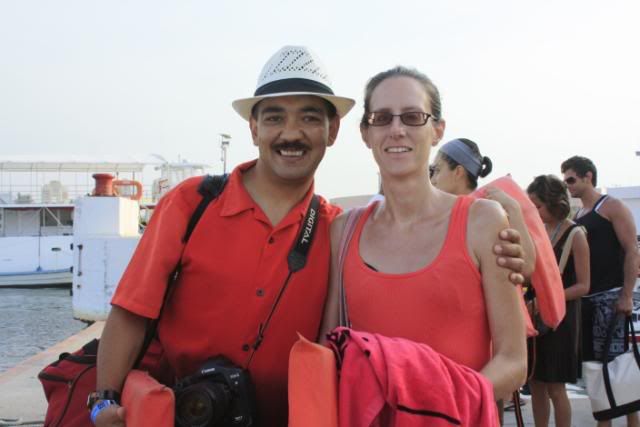 In later posts Chris and I will share the various myths that were shattered about Mexico, and some things we didn't know before going! Also, of course all the wonderful places we went to eat and the tours we took.
But for now, suffice it to say, it was amazing!