7 and counting! My oh my!
Elias had his heart set on going to Chuck E. Cheese for his birthday. Well, I'm not up for the crowds of the weekend...and since we homeschool and so do most of our friends...we decided to go on a Tuesday even though his birthday was today. (Daddy has off on tuesdays!)
 We had the place to ourselves!  I didn't reserve a party, we just brought our own cake and plates, favors etc  and bought tokens and pizza for everyone.  It was SOOOO DEAD, it was beautiful!!  The kids had a blast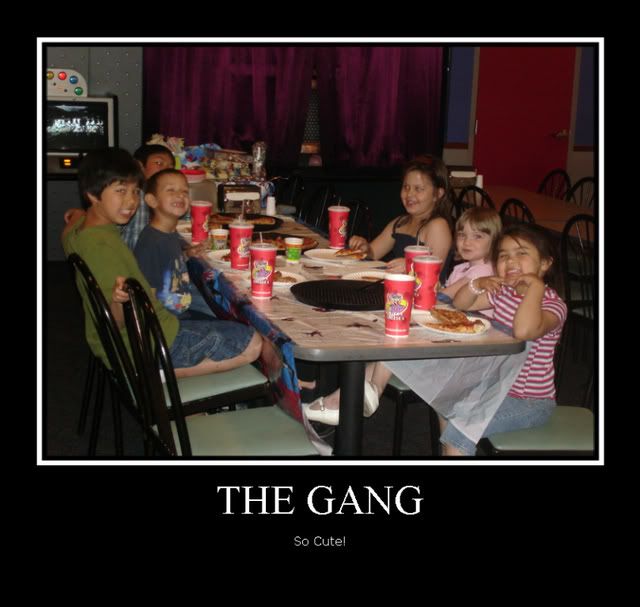 Even the babies had fun!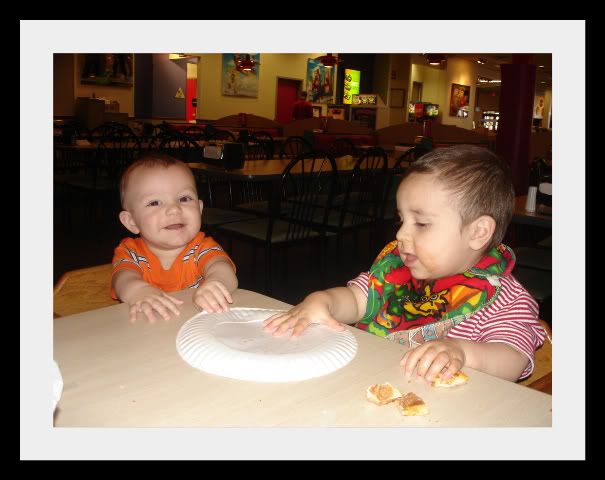 Just as we were leaving they turned on all of the "noisy stuff" and the kids had a blast looking at "Chuck E."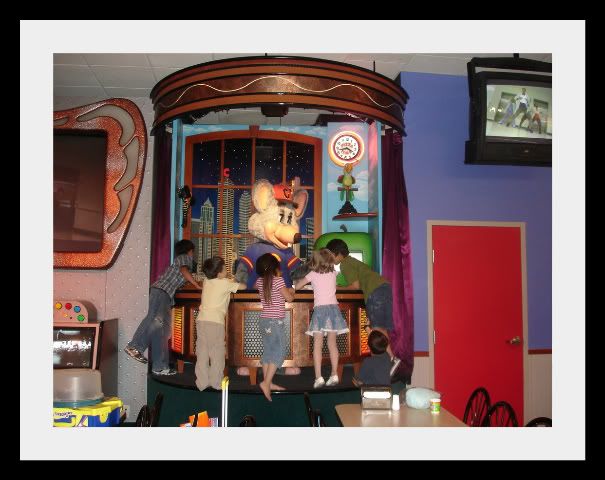 Then his real birthday was today. We knew it was going to be quiet..Daddy had to work, so he just invited over a friend. Grandma called this morning and wanted to take him to a movie, she ended up taking Elias and his friend! It worked great for Elias.  Then his friend came back and we sang Happy Birthday, opened a couple of presents from family back East, and played his new video games!
What a goof!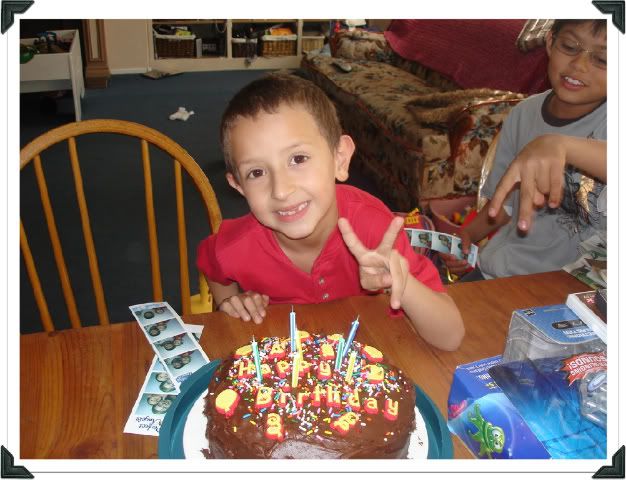 The hardest toy to find in stock right now!  Good job Uncle Dougie!
All in all he's had a great birthday experience this year! What a lovely boy he is!