Just some cute pics of the boys doing what they do best, and loving it!
Here's Little Lovely slamming cupboard doors. It's his favorite pass-time...that and taking all the tupperware out and throwing it on the floor!
Now this one has a story behind it...a couple actually!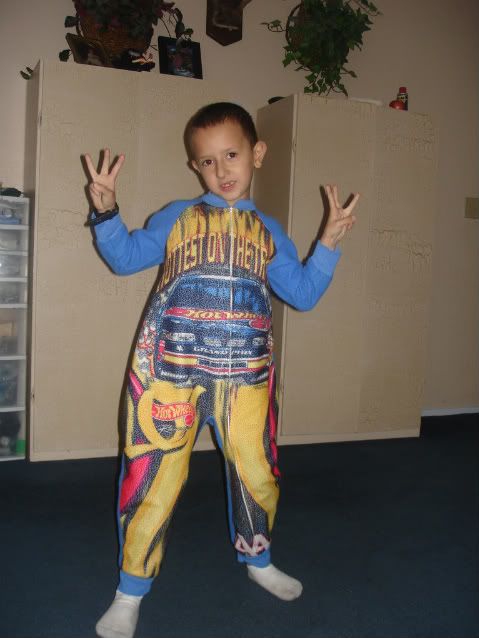 Story #1. These were Brian's pajamas when he was little. This is the first year that Elias has been able to wear anything of Brian's. ( I started saving the big boys clothes when I found out I was pregnant with Elias..so size 6 and up) He loves finding out who's clothes they were. Now he wants every day to be "Pajama Day" Too cute!
Which leads me to Story #2. For the 2nd day in a week Elias HAD declared it Pajama Day. He went to speech, came home, put his pajamas back on. When Daddy saw that he made it very clear we are to get dressed during the day, not be wearing pajamas. I had to DIE LAUGHING and he didn't know why.
See...people change. They don't sometimes know they are, but ideas and habits change. When I first married my husband his boys were 5 and barely 6. Brian was 6. I was HORRIFIED coming into this home, finding 3 males who sat around in their tighty-whities all day, watching tv on the couch. What is THIS!?!?! I was used to getting up, getting Brian ready every day for our day, and doing it DRESSED.
I promptly changed this habit, and now dear husband doesn't even remember it. Just like a man.
That brings me to, even though Brian's starting to look like a man, he's just a big boy! He's been waiting for the new Super Smash Brothers game to come out. Here he is playing it.