So, today Brian came back from
Dare2Share
. It's a teen event...has a concert, speakers, skits. It's all about learning to be firm in your faith and to share it with the unsaved. It was held in Phoenix, AZ..a 5 hr bus ride. They left Friday morning and got back late late last night. This year's topic was Revelations. Very heavy!
I am so SOOOO stinkin proud of my son! This event sounds so awesome! They had hands on activities.....the kids went out to evangelize in surrounding neighborhoods. They had to call someone they believe needs Jesus and share with them. What an incredible time.
The leader called me this morning to tell me how much she enjoys Brian and how he is welcome on any of her trips. She called him a Warrior for God. That makes my heart sing. If I do nothing else right in this world, God, please let me teach my children about You so that they can choose You!
Brian and his friend Matt
Look at these kids!!!!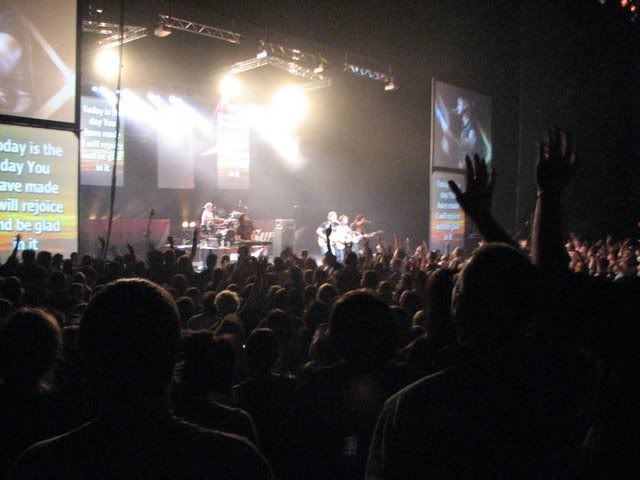 Seriously, if your kids ever have the chance to go..it's lifechanging!
---
In other news...After the kids baths tonight, Sebastian was sitting on my bed and he grabbed the comb. Then he put the comb to his head and started moving his hand back and forth! He KNEW it was for his hair! He's so smart! I just love him!!
Elias said something super cute today and when he did it I thought, I have to blog that...and now I can't remember. Man, mommy-brain...it's like a sieve