Today we went on a field trip with Daddy!! We didn't go with a group, just as a family, it was a very nice treat! Poor Elias almost couldn't comprehend it. On the way there, he asked what time the zoo opened, and I said 10. It was close to 11 by then, and he said "Oh no! We're going to miss our tour!!" ROFL!!!
Our poor
zoo
gets a bad rap...it's very small, not a lot of "big" animals, no glitz and glamour. But, it serves a purpose. It takes in a lot of abused, neglected and hurt animals. It's actually a nice little day out, if you don't go with the attitude that you're going to like the San Diego Zoo or something.
They sell cups of goat food and bird food for $1 each. I think we bought 4 or 5 cups! Feeding the birds is so much fun for a 6 yr old! They flock to you!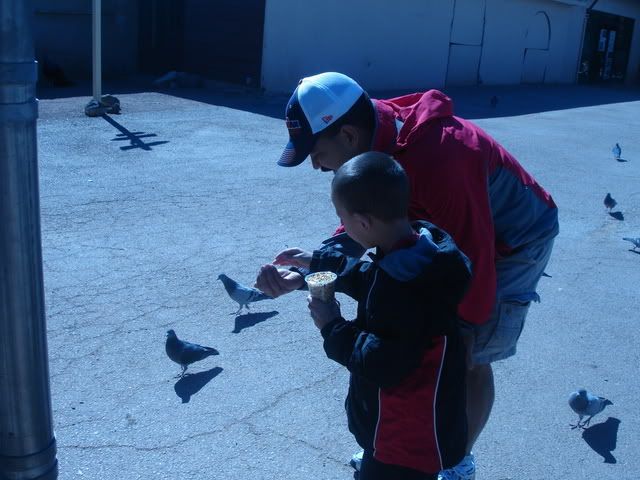 We had a nice time looking at the lions playing with their barrels and balls, the baby chicks just roaming free with their mommas...until we picked one up!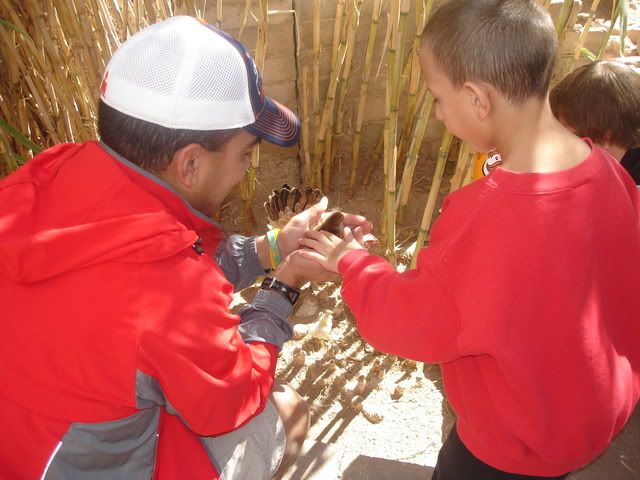 My husband is always goofy....he was trying to torture Elias thinking he'd eat the baby chick!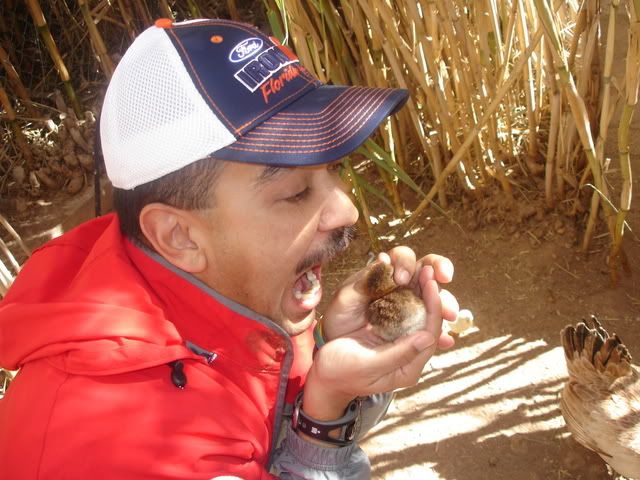 We also saw the river otters swimming...oh, and the Chimpanzee. My husband is still laughing at me. The darn thing was such a MALE! He was just laying on his hammock with his hand...well...Al Bundy style if you know what I mean. Then he started....um....YOU KNOW!!! It was like a car wreck, you don't want to look, but you do. It was so funny to see him...pulling it!!! I'm dying laughing now! My husband had to take me away laughing. He's laughing at me now writing this! It was so..funny!!! And gross! And funny!
Here's Little Lovely eating...and the birds hanging around waiting for crumbs!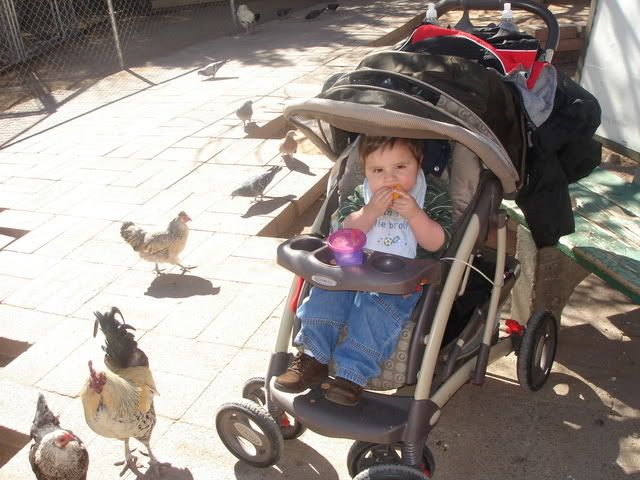 And, Brian holding a new "friend". Aww, she loved him!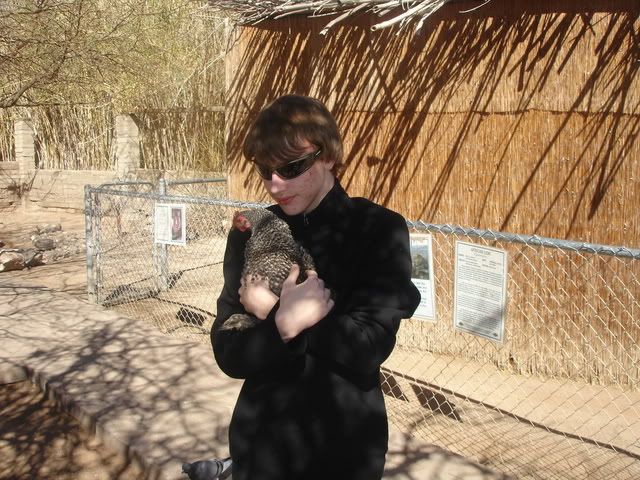 Here're the boys on the Elephant Statue
It was a nice day, and beautiful weather to boot! Shame, with all these birds around, that I had already defrosted a CHICKEN to roast for dinner!!!!!!!!!!!!!!!!