While I wasn't about to brave the IRL concert, the movie sounded like an ok deal! My sis-in-law asked to take Elias with them, leaving her 2 littles with me. Worked great for everyone! Here they are after the movie with their "cool" 3-D glasses on.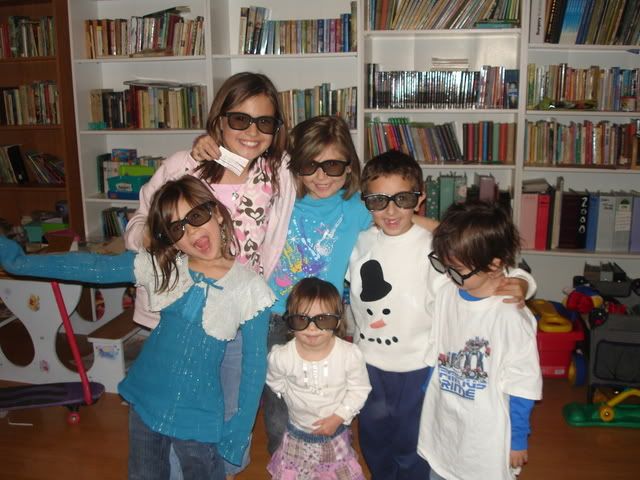 Sebastian got some quality time with the cousins more his age, while the bigger kids watched the movie.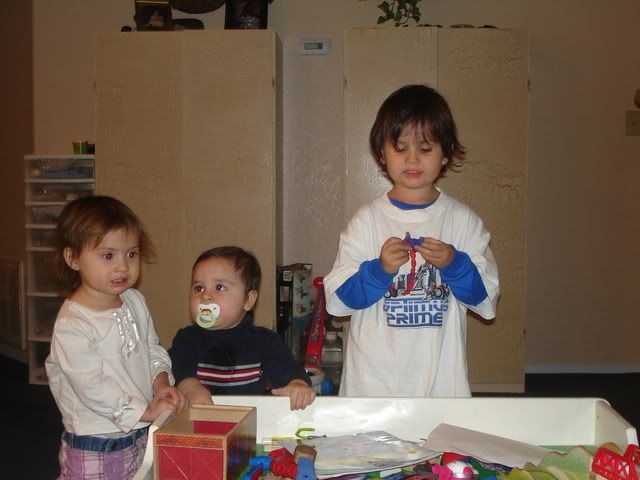 Sebastian is routinely thrilling us with his new "tricks". This week he learned to let go of us for a few seconds. Then he threw in clapping while balancing. That's the below pic. Today, he decided to be super big-boy and stand up and balance on his own, like in the middle of the floor...not holding onto anything! Wow, he'll be walking soon! And to think, a few months ago he was sooooo sick.