It's always interesting around here. Brian's been wanting a record player (another tangent that only Brian can explain!). Folks, you heard it here first...Brian SWEARS records are "coming back in". We'll see :)
We posted the desire for a free or cheap one on Freecycle, Craigslist and our local homeschool loops. Most of the responses were older models that needed needles. Then a local homeschool mom called me from Goodwill's 50% off day and said they had one there!! She picked it up for us.
It's a Crosley, 4-in-1 player. The CD part doesn't work (who cares, we have cd players) and it needed a needle. But, the needle part # was listed in the booklet that came with it, so easy to find and buy!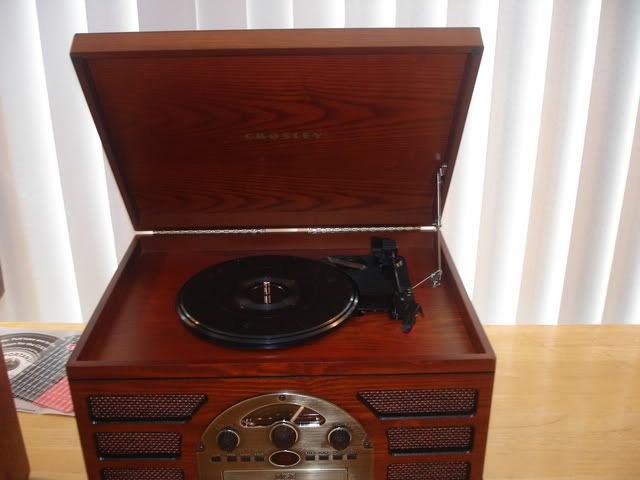 The needle came in the mail yesterday (which we didn't get until today!) so we've been busy playing with the record player ever since!
I had a box of old 45's that were my moms. I LOVED them when I was little. I'd carry the box around with me with my old Fisher Price record player and listen to them over and over.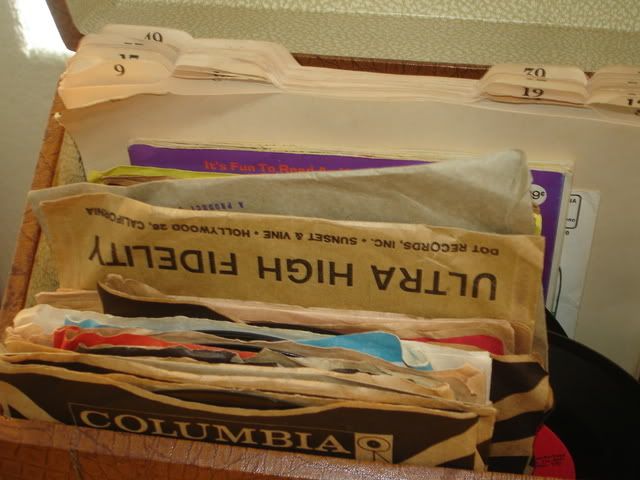 Breaking open that box today....they SMELL OLD! They smelled old when I listened to them. I love that smell!!
I made Brian listen first to the one I remember best...Dee Dee Sharp "To Know Him is to Love Him"...and I called my mom! What a trip down memory lane!!!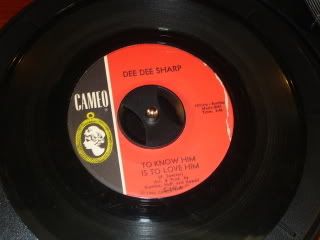 We have so many oldies...the original Witch Doctor, Elvis Presley, Ricky Nelson etc etc. I even had in the box some of my old books with records! What a find!
Maybe this will bring back some memories for you too!