More old pics! Worthwhile topic though...
One of our support groups puts on Elementary "days"...science days, history days etc. They offer all sorts of experiments and learning activities. We recently went to a Science Day and had such fun doing these hands on activities.
Here, Elias is making a water molecule out of clay...really!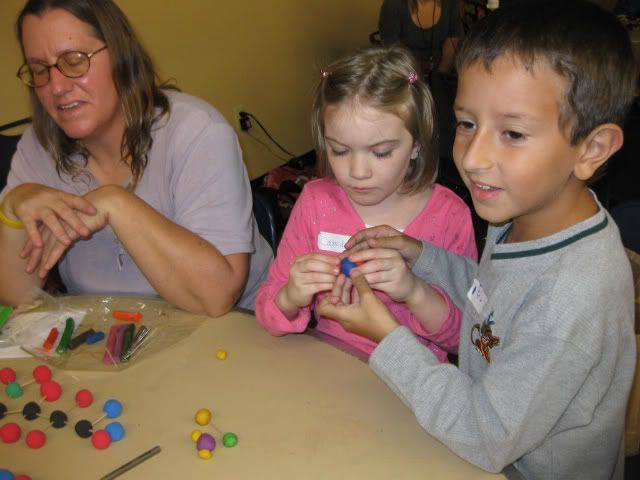 See, it's H2O
Then we learned about cells and microscopes. This was so much fun we went back and back and back.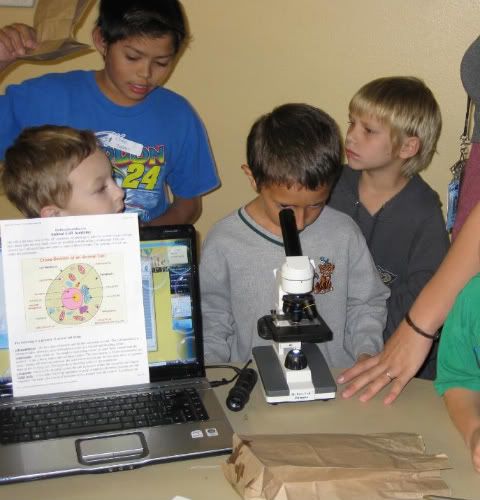 Density of salt water vs fresh water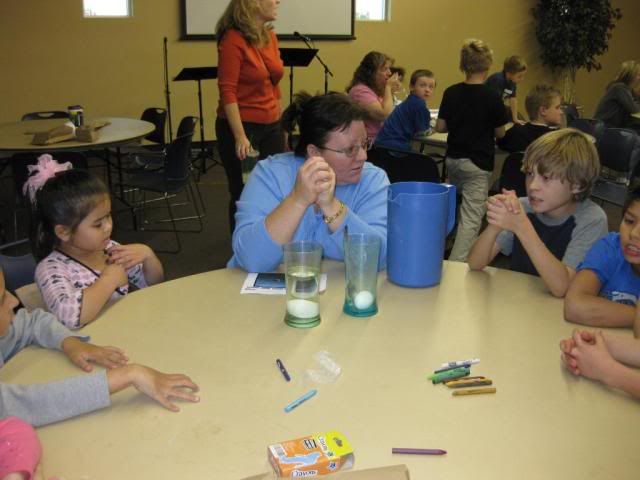 Here they were learning about senses. This was the hearing table...where they learned about vibration and sound waves.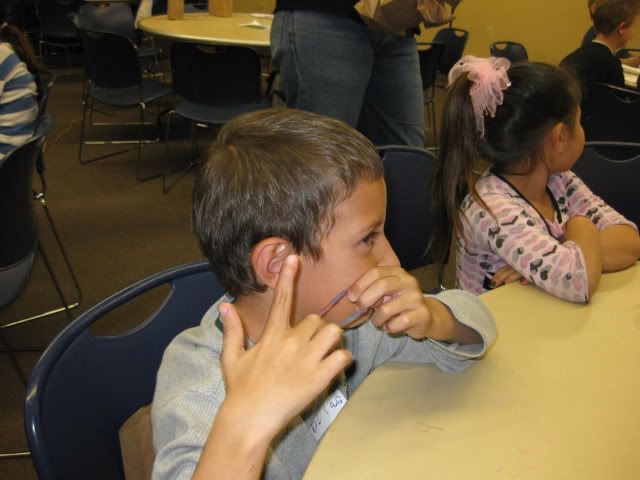 Then they learned about taste. Some salty items, some sweet, some sour. What a good lesson!
And here they learned
how to tell if an egg was hardboiled or not.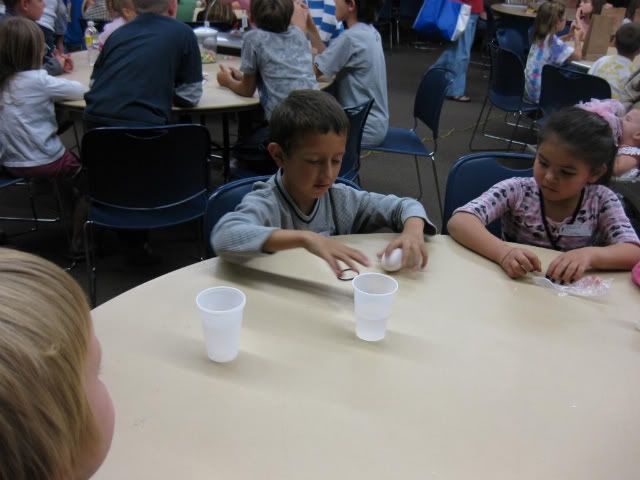 They did so many neat experiments I couldn't photograph and share them all. This science day is a great idea...and maybe one your group could incorporate too?!?