Chris' sons now live in Kansas with their mom. It's been awhile since we've seen Christopher. His mom brought him our for a visit last week. It was fantabulous!
Christopher rolled in, and was SO excited to see Sebastian! Seb was a teeny baby the last time he saw him, and now he's a toddler. Christopher asked Sebastian for a kiss and Sebastian granted him one! Well, his version of a kiss is leaning in and letting us grace his forehead with a kiss. I went running for my camera, and missed it. But, this toddler is starting to catch on that mom likes pics, so he gladly posed for another one!
Christopher was so happy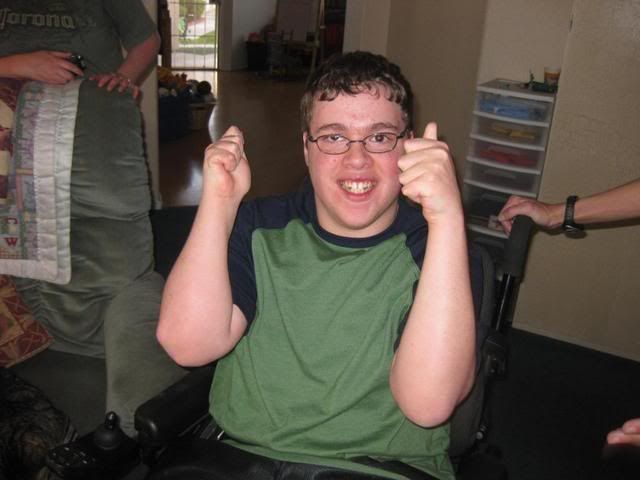 Daddy and Christopher played Laser Tag, Christopher's #1 request for the trip.
Daddy and the boys playing video games
Chris' family came over for a Birthday Party. Christopher had just turned 16!
Here he is getting ready to blow out the candles. One of the relatives commented that I had not put 16 candles on. That's because I know it would take the next 20 years for Christopher to blow them all out. First he got the giggles and couldn't get any breath out, then he tried and still didn't get them, then he got them with some help! But he loved every minute of it.
Here he is with grandma and grandpa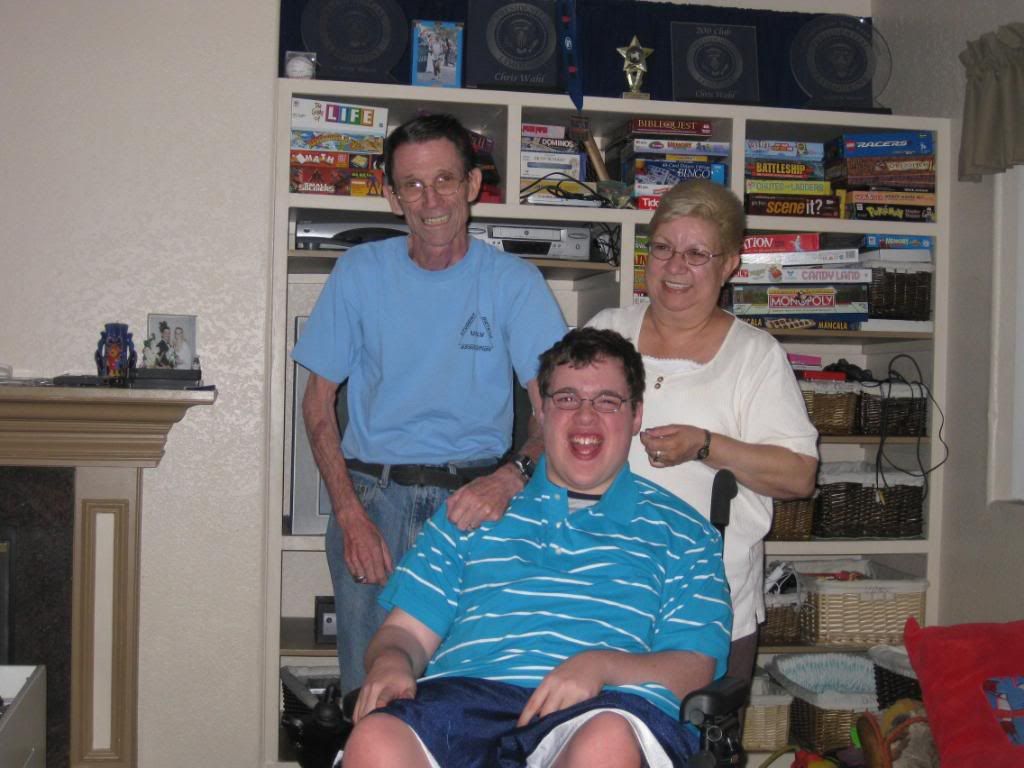 Chris also took Christopher down to the Strip and watched the Bellagio Fountains, and saw the new Conservatory display...all those pics are on Chris' camera. And we got a huge family photo, using the timer and everything, but that's on Brian's camera! Noone gives me the pics when I ask for them. If it's not on my camera, I have no control. Sorry :(
It was a very good trip though; Christopher got to do a lot, see a lot and play a lot.