After a weekend of lots of snow at the higher elevations, we took off for sledding fun! It's always amazing to me, living in the desert, that within 45 minutes we have a ski "resort" and snow play area!
We got up there and it was 18 degrees. Now, when I lived in NJ that wouldnt have phased me....after 8 years here, 18 is UNHEARD of!!!! Even my teen was WHINING!! It was brutal! But, there was snow!
Can you tell who was unhappy and cold? Oh, yeah, and whose boots didn't fit so they kept slipping off?
He ended up being "sent" to the car with Brian for warmth and a much needed nap!
Well, at least this one's having fun! Elias is in the red.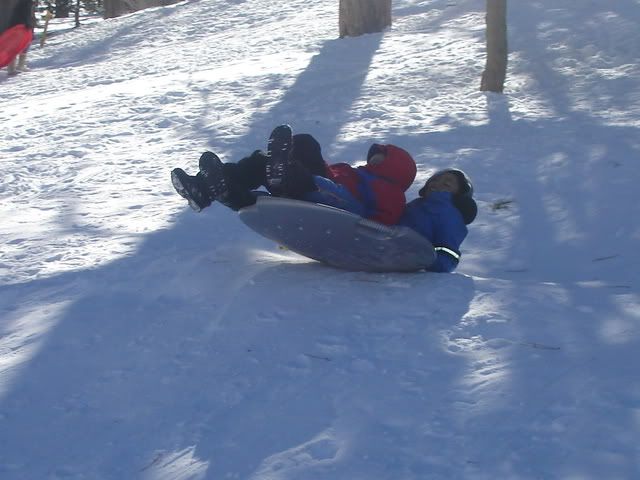 Well, all in all, it was a cold but fun time! Just glad we don't have to live with all the slush and scraping windshields, and COLD anymore!! Viva Las Vegas!