Here are some of the "highly anticipated" vacation pics! I am separating them into various posts by topic....one, because it takes awhile to upload all these pics, and two, because then I can recall them by topics (ie, Halloween, beach, Ironman race, etc)
So...that being said....below you will find some beach pictures! We are very blessed to get a wonderful condo right on the beach. This time of year tourists are mostly gone and we have the beach to ourselves! What a treat! The first few days were very windy and chilly...didn't hold the kids back though! The end of the week was picture perfect.
We hit the beach 1-2 times a day..being that it was a quick elevator ride down and direct access, it made it easy to go up and eat lunch, etc.
I have this exact shot year after year with an increasingly bigger Elias. I love how he contemplates the water!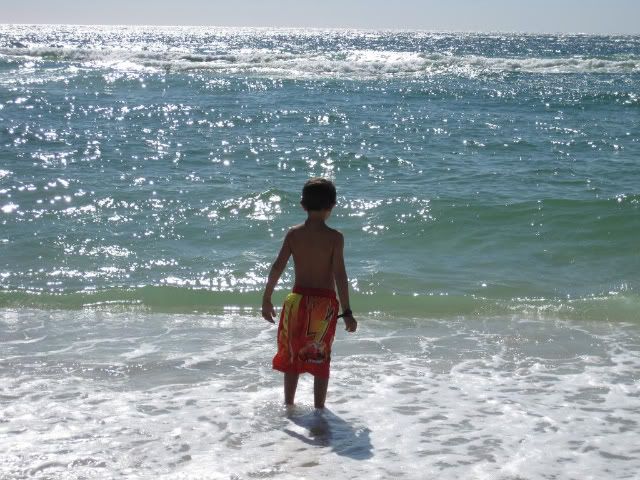 This is the way Elias spent much of his time on the beach this year...buried. Now, we don't do the bury in the ground, we do bury above ground, always with head out for safety reasons. He loved this position so much, we made him a headrest and he sat there for an hour or so each day! He's got a super brown little face now!
Yup, he likes it there! See that smile?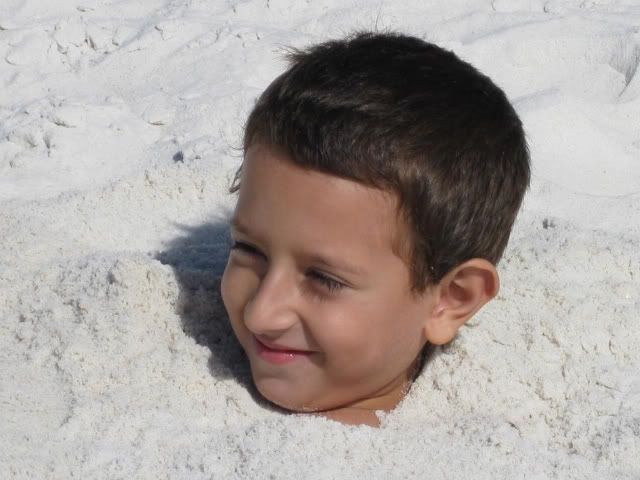 We brought along a teenage friend to help us with the kids during the various aspects of the race. Here she is being a mermaid! She was a wonderful help and is such a kind spirit...we enjoyed her a lot this week!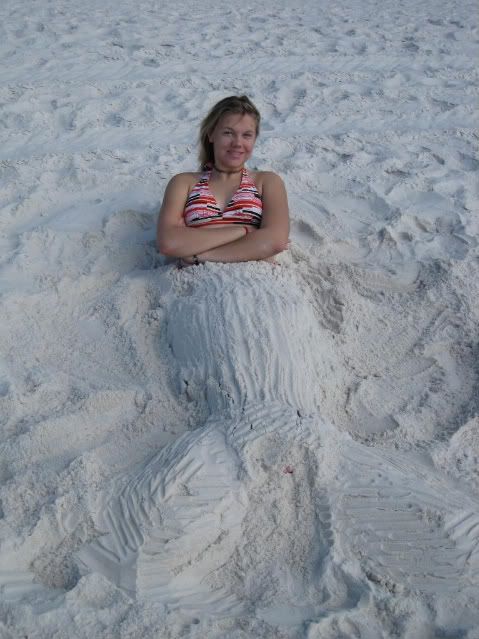 Playing in the water.....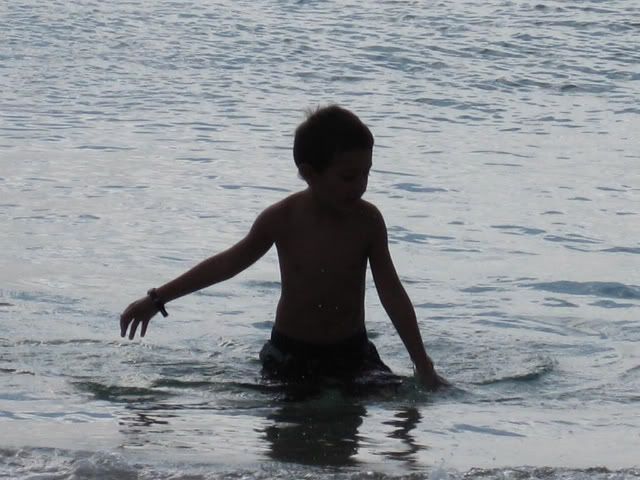 This is one of two shots I got of Little Lovely at the beach. Why? Because he HATED it. Not dislike, but flat out screaming, wouldn't let me put him down HATED it. He lasted about 5 minutes out there total. Very sad as Daddy, especially, had looked so forward to his little toddler face lighting up and playing in the sand....oh well, he's still tiny and we're already booked to go back next year!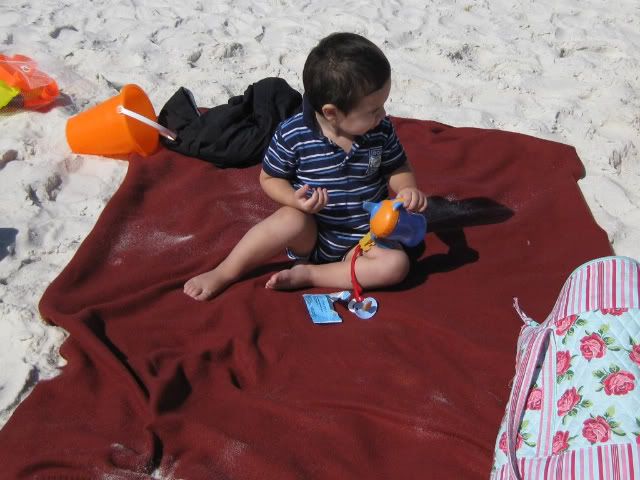 Here's some of Elias' seashell collection. OK, he's not a very discriminate collector! But he enjoys each and every one.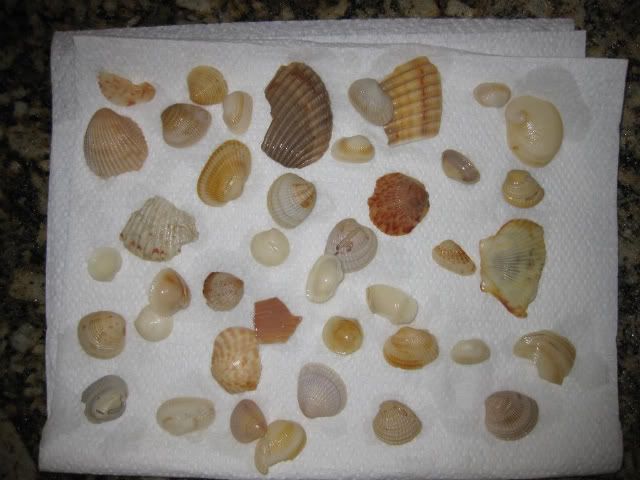 Look at this view. It's beautiful.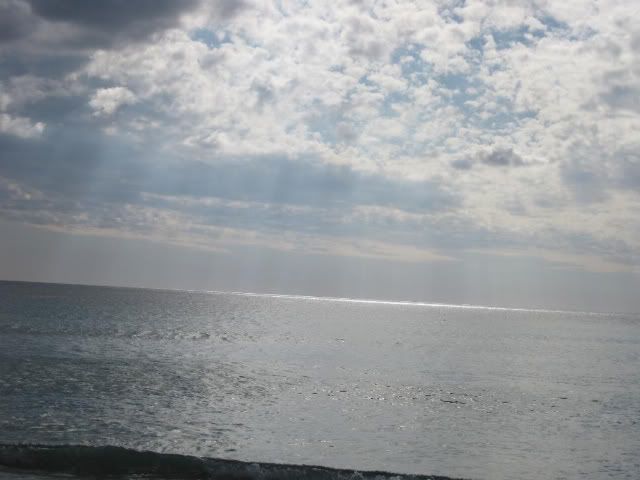 More to come........