When we came back from FL we were greeted with a beautifully decorated house! Someone took a lot of time drawing pictures and spelling out Welcome Home. We're Glad You're Home!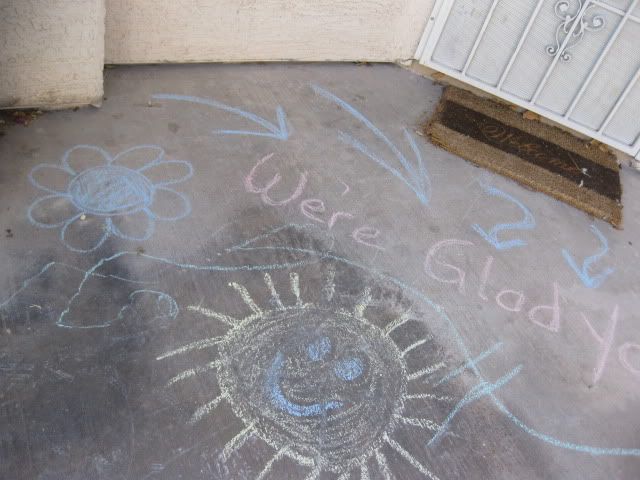 Writing all of our names all the way up the sidewalk...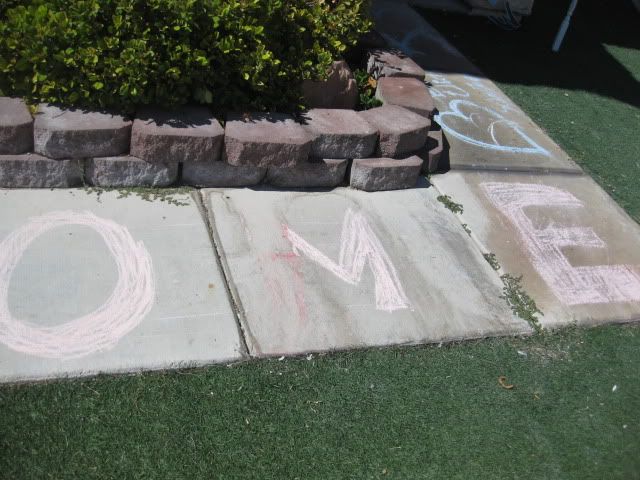 There were streamers taped up everywhere and this wonderful hand made sign that said Welcome Home.

We felt loved! And, since one of the words at the front of the house said "Luk -->" (instead of Look ) we figured out pretty easily it was our wonderful neighbor Zanthippie and her family. We missed them too!