I am convinced that 8 is the age when Christmas is perfect! It certainly seems to be so for Elias!

This year Elias obsessed about Santa, wanting to know every detail of everything (making me cringe with the web of deception!). He made his gingerbread house yesterday and left it for Santa to eat, along with of course milk and cookies, and thoughtfully, some water and carrots for the reindeer. He went to bed early, without even being told to.

Overnight, we became the proud owners of Rock Band 2. When Elias went to check on Santa's snacks, he saw it all set up and ready to go!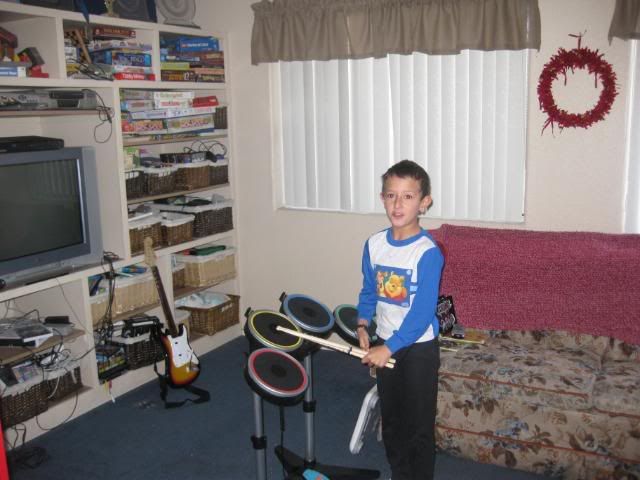 Sebastian also saw his big gift, a firehouse/policestation. Complete with helicopter, fire truck, motorcycle and furnishings. This "dollhouse" was such a hit he didn't want to leave it to open other presents!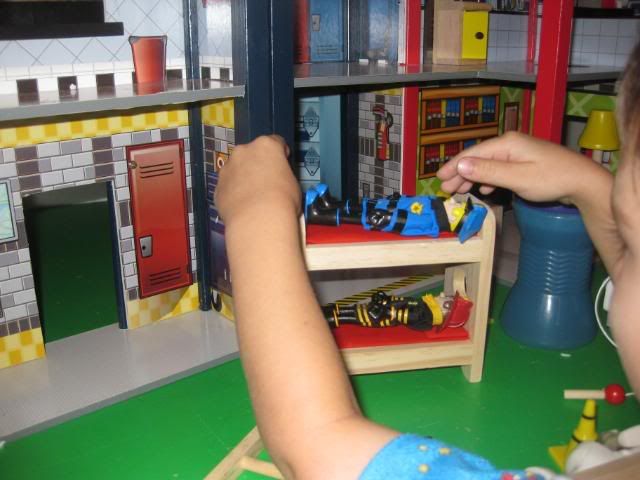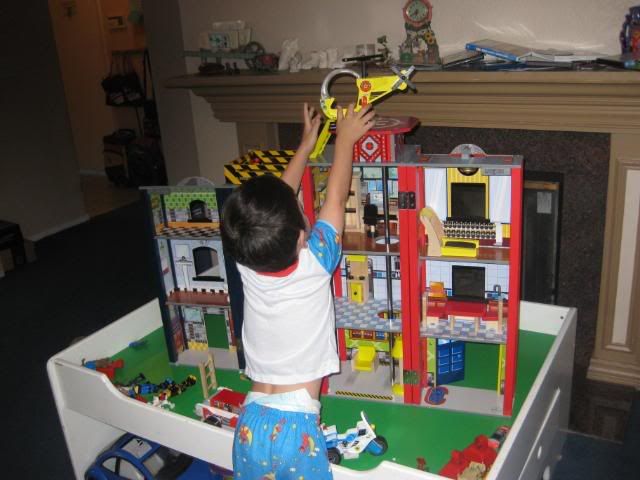 We eventually moved on to other things.

Brian opening his card from his "other Mommy" my sister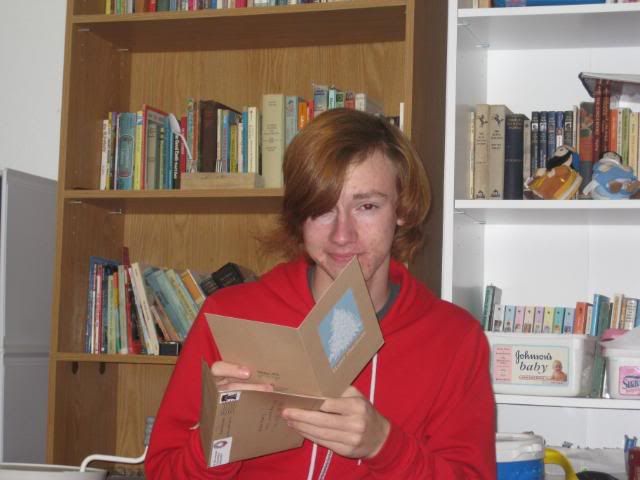 Elias got the super wazoo BumbleeBee mask and wrist blaster he'd been wanting for months! Thanks Aunt Kristine and Aunt Mary!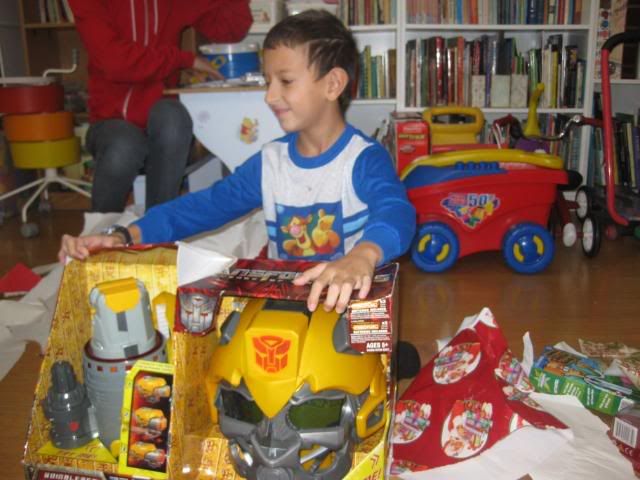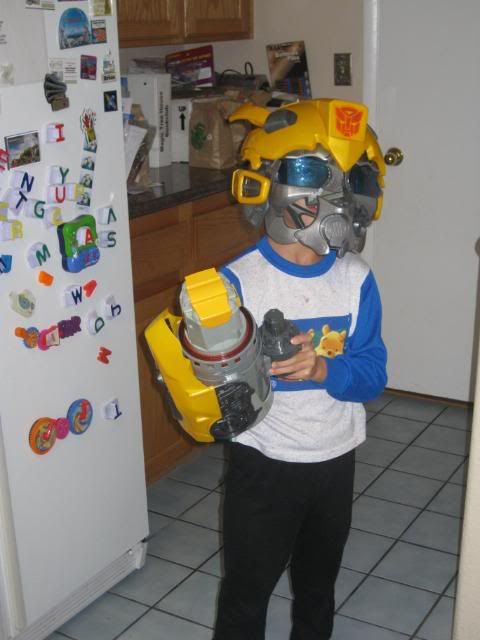 And, once Sebastian came in and decided to open presents, he enjoyed himself too. He got lots of "little" things...he loves things he can put into other things. He got some little doggies and this little set of Star Wars characters. Of course everything promptly got put into the firestation!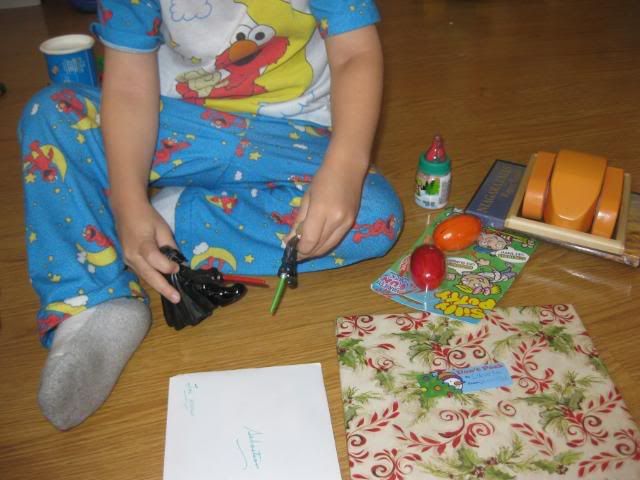 Well, off to play Rock Band! Hope everyone has a Merry Christmas!