This was our 2nd trip to
Gulf World
. We went in 2007 and Chris swam with the Dolphins. It was the plan to go back this year and do it again. We wanted to see if Elias would do it to!
First we watched the Dolphin Show. It was pretty cool!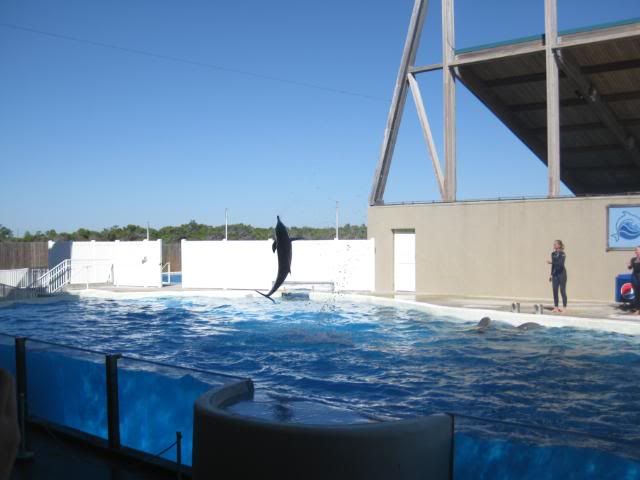 Elias loves his brother so much

Elias got to pet the dolphin....and pretty much reacted the same way he had 2 years ago! It was comical!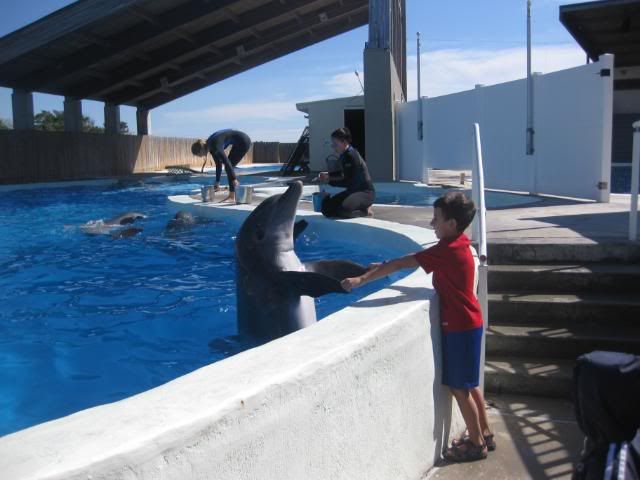 GulfWorld also has a big array of birds. Look at this beautiful guy!
This guy is tricky! He hangs by his claws, and swivels upside down! Comes up all puffed up and then does it again! It kept us amused for quite awhile. He's sideways, mid swing here...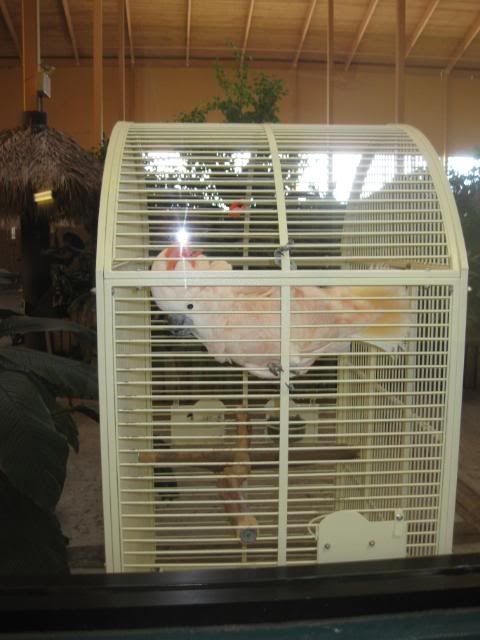 Penguins.....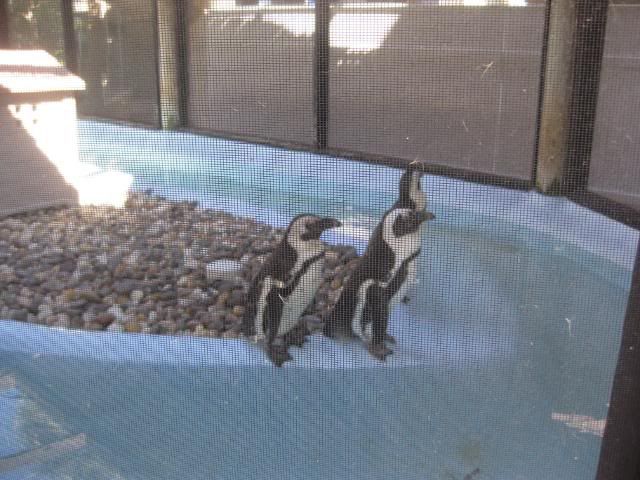 Sting Rays you can pet....noone but me did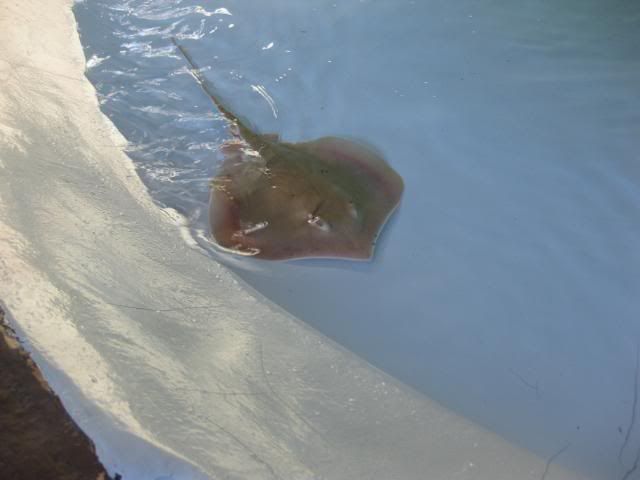 A nice indoor theater/aquarium...Elias was getting a swim-by of a turtle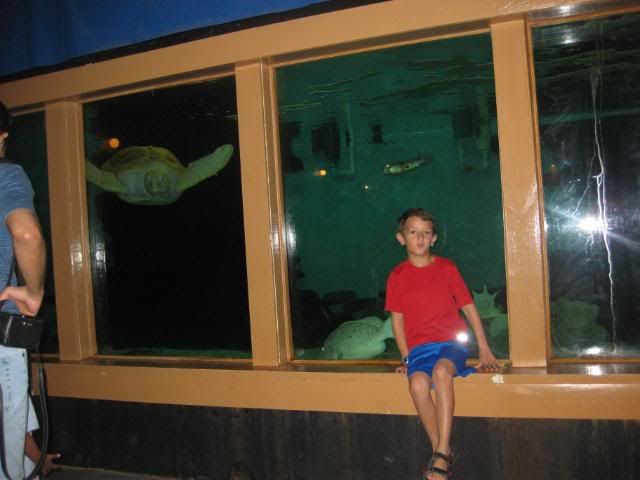 Chris wasn't wanting to swim with the dolphins after all, and Elias kept changing his mind, but Cassia got to go! Here she is, getting a kiss from the dolphin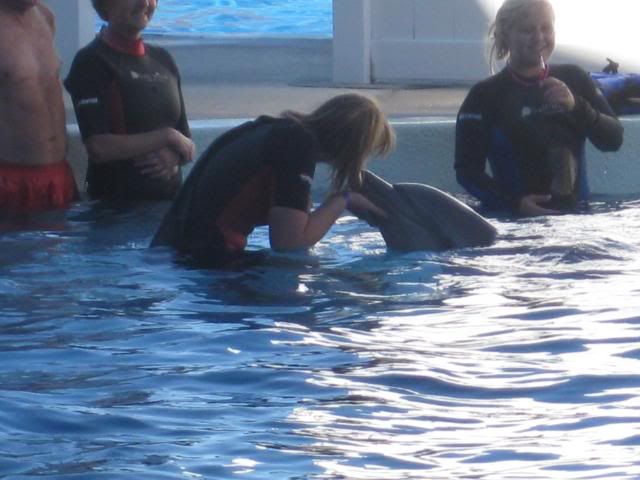 Each person gets to get swum around.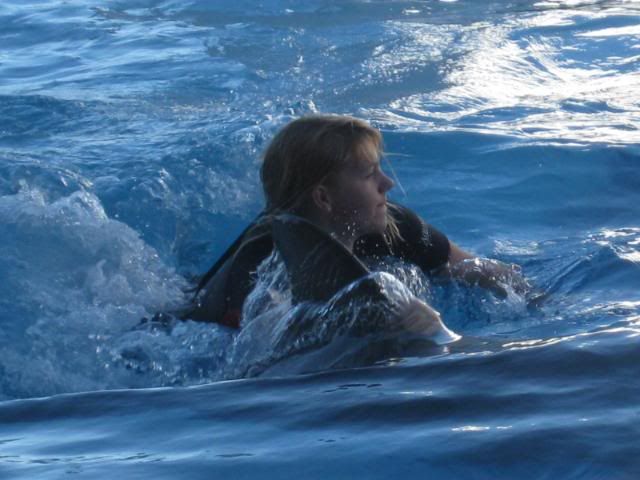 The dolphins mimic all sorts of behavior, so the instructor had everyone do things like shake your hands, then they shook their flippers, etc. It was neat!

For a smaller scale place (not like Sea World) it is very well done, nice variety of animals and shows. We had a nice time!