Today we went to one of our local homeschool support group's Christmas Party. Each year Santa comes, so it is definitely a time to look forward to! I wasn't sure how Sebastian would react and fully anticipated being in another year's Santa picture.


When Santa came in the room, bells jingling, Sebastian got so excited! He followed him up to the stage, and I had to tell him he had to wait in line.

He waited nicely, and when it was his turn, he ran right up and got on Santa's lap!

Elias joined him and they all had a nice discussion! Every picture I got was smiling Sebastian! And smiling Elias, but he's an old hat at it now!

Elias told Santa what he wanted and Sebastian told Santa, "Trick or Treat". If only we could know what they are thinking!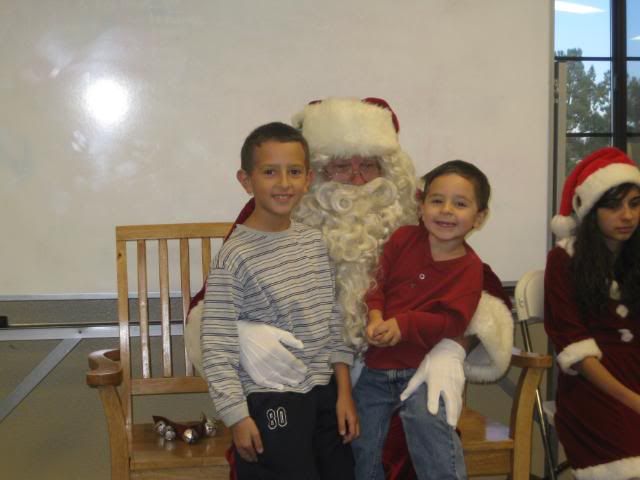 After Santa left, each child got to make their own Gingerbread House. It was lots of fun and apparently yummy too.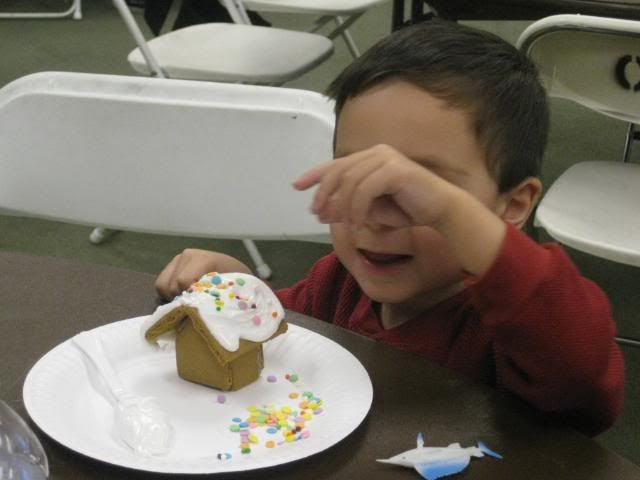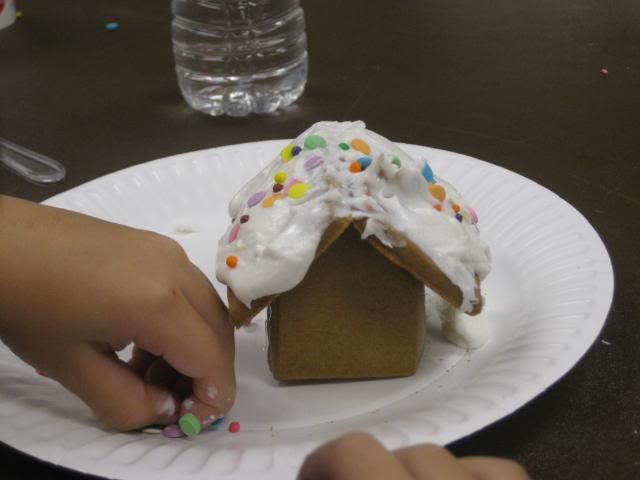 Elias' masterpiece

What a fun day! Thanks to all who put it together!