We recently went to Panama City Beach FL for my husband to compete in his 4th Ironman competition. We always have a nice time, rent a nice condo, see some local sights. This time was no different!

At one of the Official Ironman Dinners, a real Ironman and my husband. Ooops, I mean, my husband and a real Ironman...nope, I did it again, I mean Ironman and Ironman! Elias was jealous he wasn't at this dinner.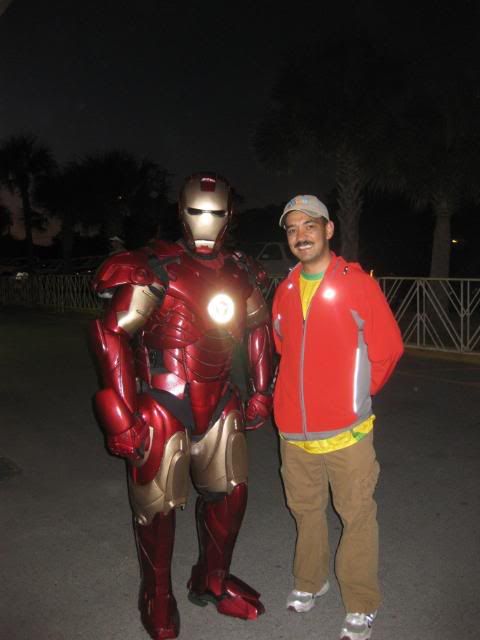 The swim start is at 7am...it is so cold and so early and so PACKED
.
The announcer literally says, if you are not a great swimmer, stay towards the back or you will be swum over. It is so crazy!
Here comes Chris, after his 2.4 mile swim. he's already stripping off his wetsuit. He finished this portion in 1:34 minutes and ranked 2065.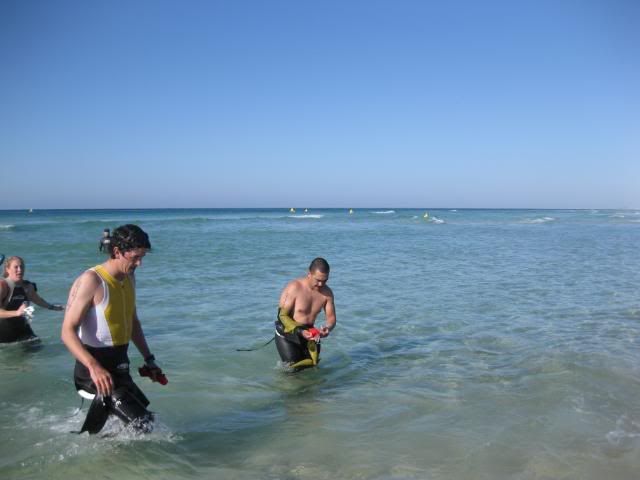 Here we are, waiting for Daddy to come in off his bike. The boys were clanging Cow Bells and having a grand old time! Sebastian is learning his colors, so when I said, "Daddy's wearing White, Black & Red" he kept announcing each incoming riders colors. Incorrectly. Good thing I didn't rely on him! Everyone was "yellow, red, yellow, red"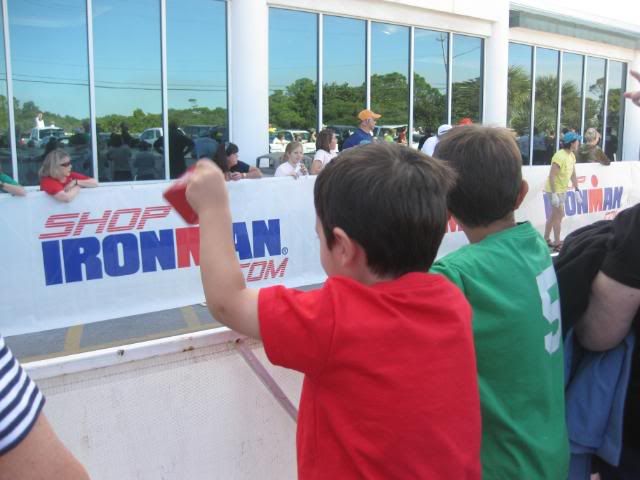 Alright! Daddy made it off the Bike! He finished his bike portion, 112 miles, in 5 hours 24 minutes. Doing real good! Here he is into the run.
Sadly, the first parts of Daddy's run weren't too good. Actually, I was rather alarmed as I watched his numbers come in online...it was very scary, wondering what was going on out there on the run course.

After his first few parts, Daddy made a strong come back and finished his run portion, 26.2 miles, in 5 hours 10 minutes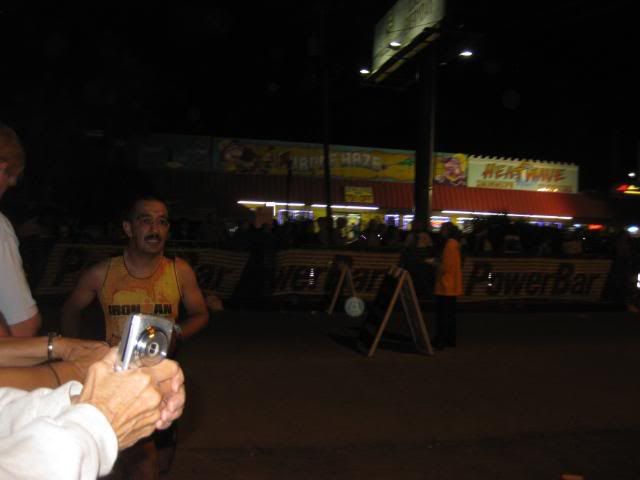 Here comes Chris, at the Finish Line! He finished in 12:24. While it wasn't his personal best, he didn't quit!