I've been surfing all sorts of crafty websites, the
Crafty Crow
site and all of the craft sites listed there...I'm finding so much great stuff!!
I found this neat little "learning colors" activity but I can't remember where I saw it. Probably
Ramblings of a Crazy Woman
. Basically, they colored a rainbow and then had the child put color dot stickers in the right color line.
I didn't have color dot stickers, but a few months ago I scored BIG and found a whole folder of partially used stickers for $2 at a Used Curriculum Sale. So...I colored a rainbow, gave it to Sebastian..and off we went!
He loved it!!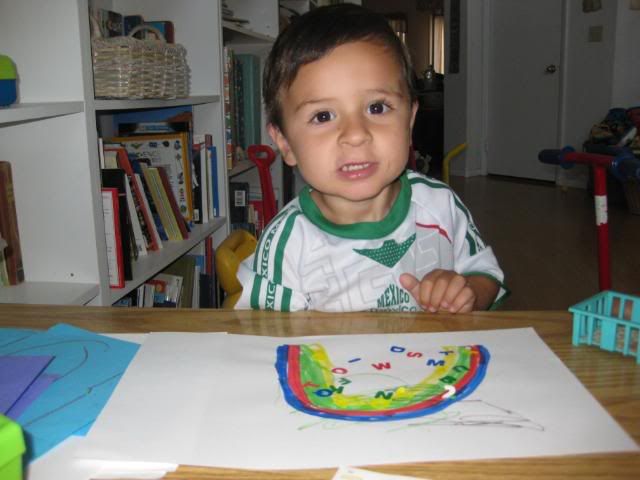 Of course, this was his first day, so he wasn't really matching too well...but he had a blast!
In the ensuing day or two, he's grabbed my hand and brought me over to the stickers many times...to keep playing this game! I'm so glad!