Brian just got back from visiting his Grandmom and Aunt in FL. While he was there he decided to "surprise" me by getting his hair dyed. He's darn lucky I had already told him he could Henna it, and he's also darn lucky I don't really care about surface stuff like that (his step-dad is another story!)Trying to get a picture of Brian is just about impossible, but I tried!
After this one I tried to cajole him....I got this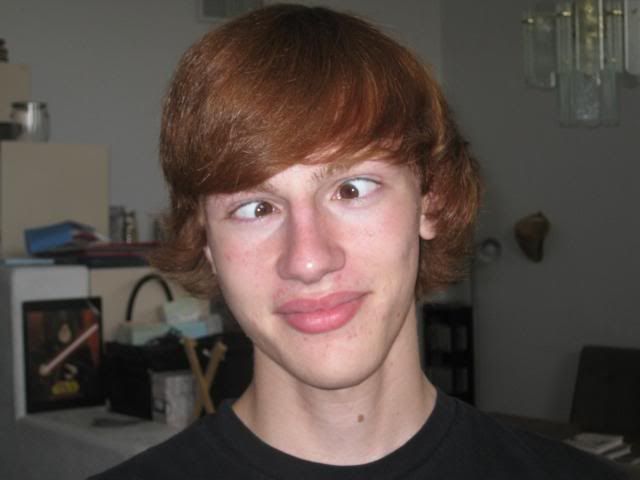 After this I tried to get all serious and said, "I just want a good shot of your head." So, I got this...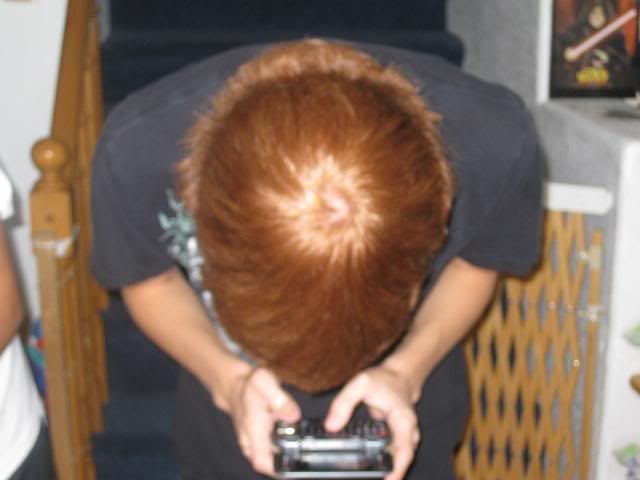 Then I said, "Comeon, give me a good picture of your head and your teeth...smiling" I got this...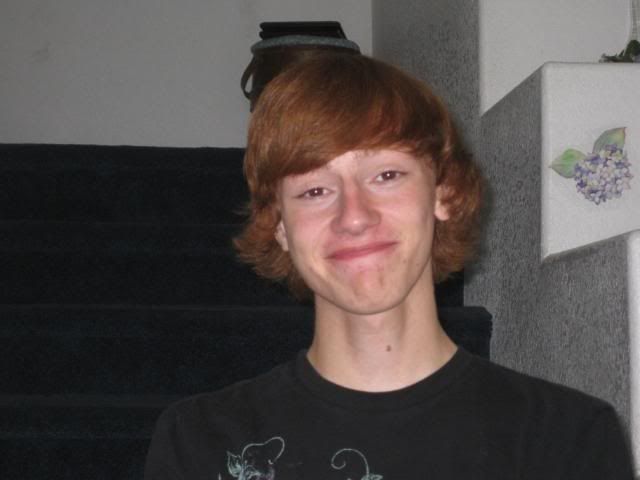 I give up! But, you can see his nice hair color! It's not too wild, and in some lighting you can barely even see it! Ok, he can live....