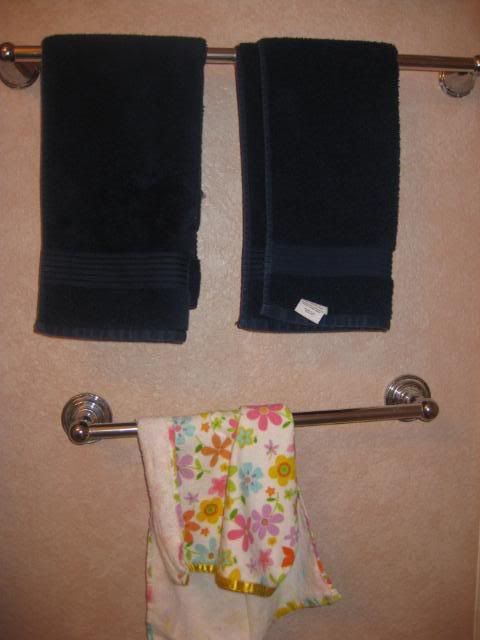 Right about now, the men are stumped, the kids are like, "What, what's wrong? I hung them up!" and the moms are going
1) where's the missing bottom rack towel? And is that really folded nicely?
2) WHY is a tag showing on the top rack?!?
Can you tell I have lots of little people who wipe hands, lose towels to the floor and sometimes do and sometimes don't, put them back up?
Oh, the joys of motherhood! Guess I better enjoy it before I end up with perfect towels all the time, and no children making messes.