Elias has been friends with Cassidy since she was born. We don't get to see her a whole lot these days, but she came over one day to play and Elias wanted to take her swimming. However, she didn't have her bathing suit with her.
To an 8 yr old, thi is NO PROBLEM! "Mom, I have an extra one, remember my cars one?!?!?!?"
He has no clue he's a boy, she's a girl and that means different kinds of bathing suits. I tried explaining for about a minute...but they were both so excited that I gave in.
I gathered up the bathing suits, and a shirt for Cassidy and handed them out. "Mom, she doesn't need a shirt! I'm not wearing a shirt...she just needs the bathing suitttttttttt" Oh. no, I didn't expect that one!!!
It all worked out, but was such a cute story I had to share!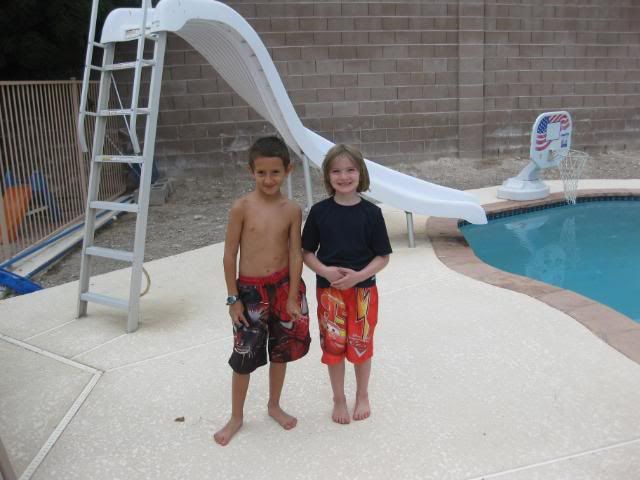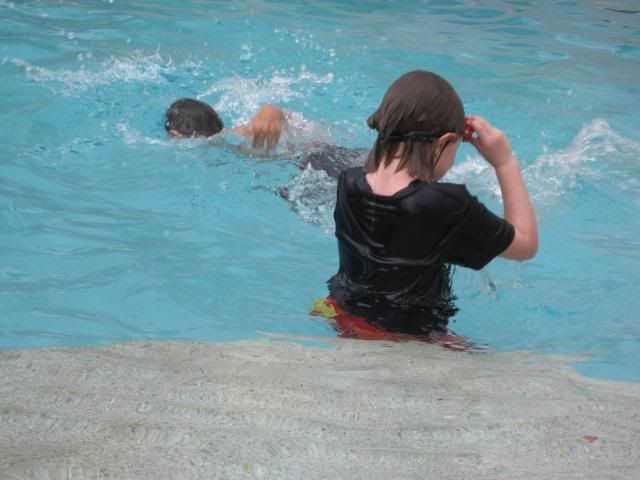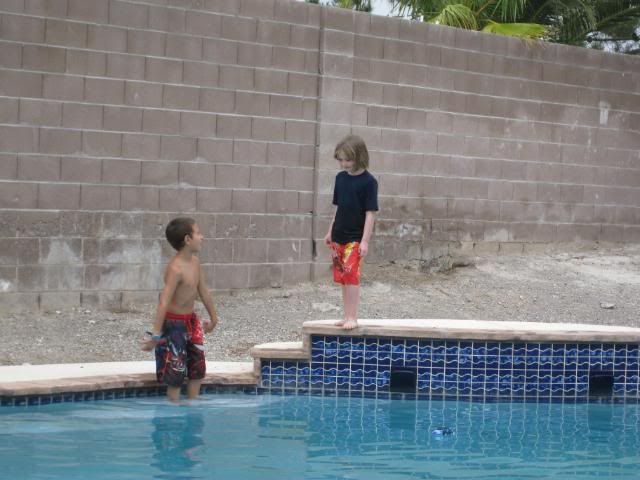 Such innocent children, such innocent fun.....wish it could stay this way forever!