It's been a busy couple of weeks! My parents arrived in town, and we've been busy busy busy! More posts to come showing some of the cool things we've been doing. Yesterday, though, Elias had a cubscout field trip. He's working on his firestation badge. He already got his police station!
One of the things we've done is read and follow the
American Red Cross Family Disaster Plan
. This website is very informative!
Here he is before the trip. The leader gave him a hat to decorate...it's got a fireman on it.
Some of the other boys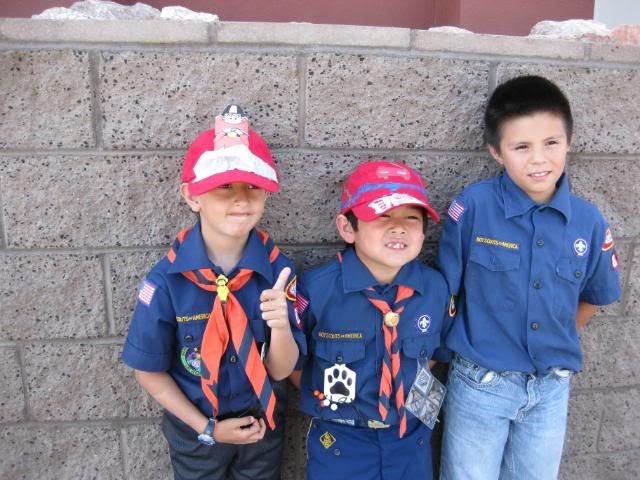 Inside a firetruck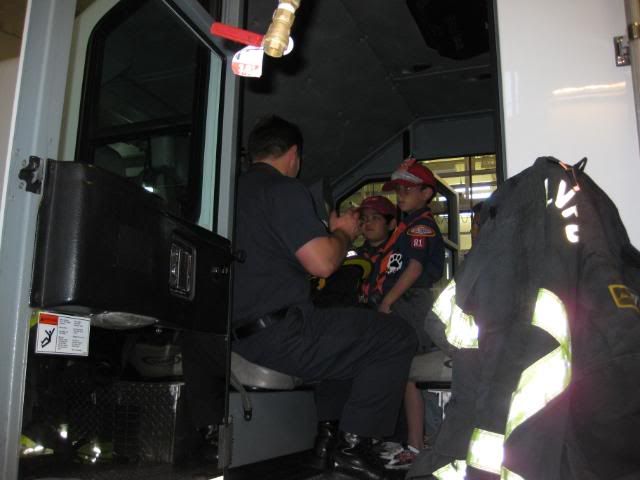 In case you couldn't guess this one...it was Fire Station 53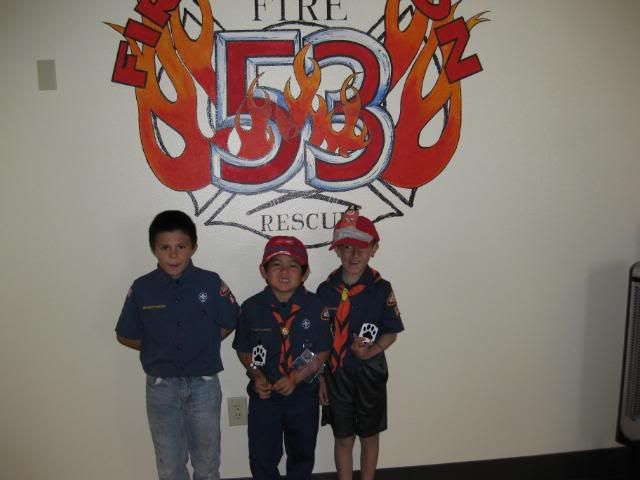 What happy campers they are! Sitting ON a fire truck!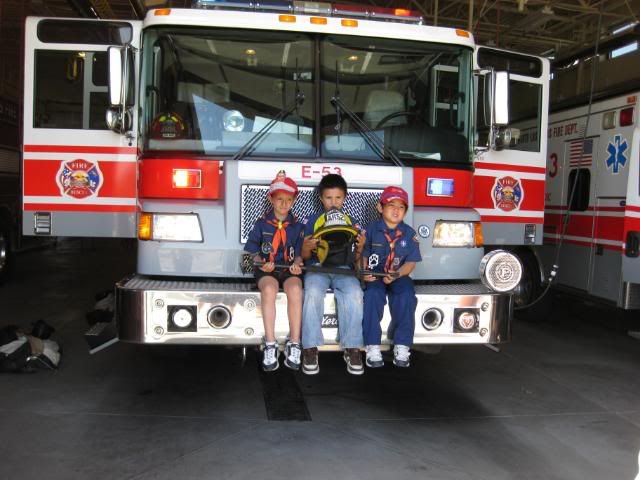 I almost skipped out on this trip because we've been to the fire station so often. BUT each station is different, and each tour guide (fireman) does it differently. This one was very cool! Glad we went.