People that are interested in homeschooling often ask, or say things like, "Well, I really want my son to be able to go to a Prom, or Graduation....." And I say...."We do all that sort of stuff too!"
If no groups in your area sponsor a Prom/Formal or Graduation, all that's needed is someone willing! Step up, take lead. Find a nice place with a good price for dinner. Then go back to someone's house and have finger foods and some dance time.
The kids this year went to a local Fondue restaurant and then back to one of the kid's houses for a dance.
Here's Brian. He chose the shirt color months before the Formal. It actually looks rather dashing, doesn't it?!
Here's Brian and his friend, Cassia. Could they look any more awkward? Come on guys, this is supposed to be fun, not painful!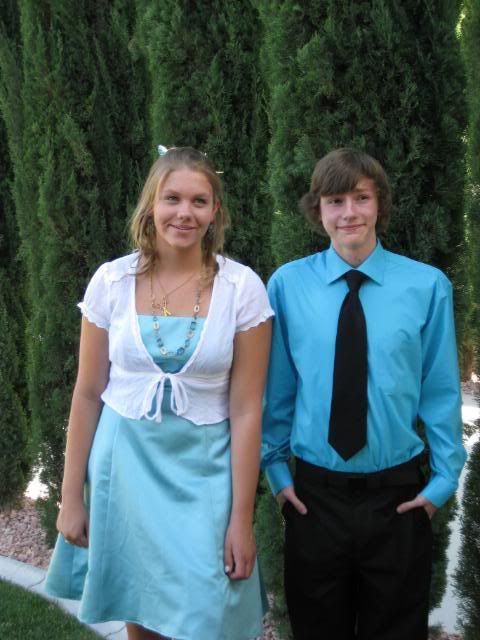 Brian always sticks his own brand of uniqueness to everything. His black belt may look plain in the front, but it's actually from his favorite "cause"
To Write Love on Her Arms
a non-profit movement dedicated to presenting hope and finding help for people struggling with depression, addiction, self-injury and suicide.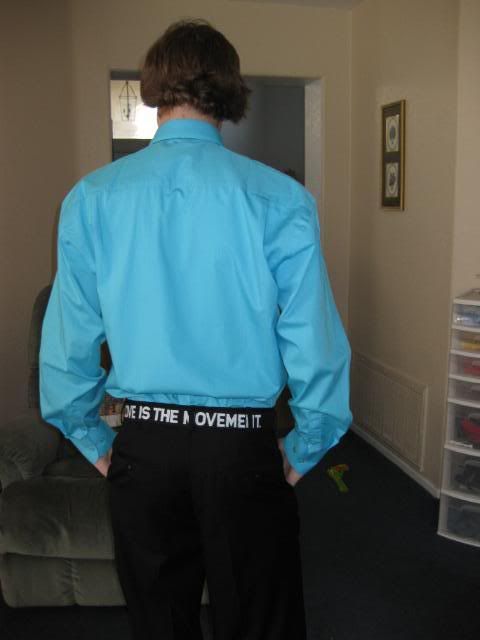 Group photo. What a bunch of good looking kids huh? And nice too!