We just finished with 2 fun-filled days of Valentine's Day parties! We are so blessed to have such good friends, and such neat groups to belong to.
Yesterday was one support group's party. It was indoors, and had lots of activities for the kids to do, and 90 kids participating in the exchange. They split it up so we all only had to bring 30.
Here's Elias putting in his Valentines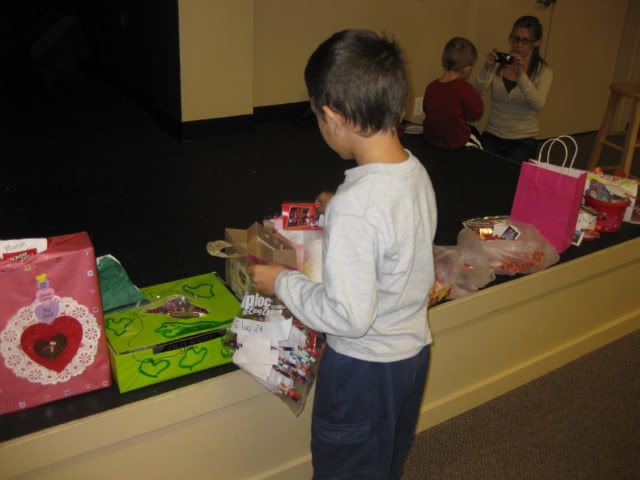 The biggest hit every year is the Cake Walk. He did it so much he won two cakes!
Pin the Kiss on the Froggie...too cute, except I think they could see around their noses....they'd all be walking the wrong direction and miraculously end up right on target! Something fishy, err....froggie, about that!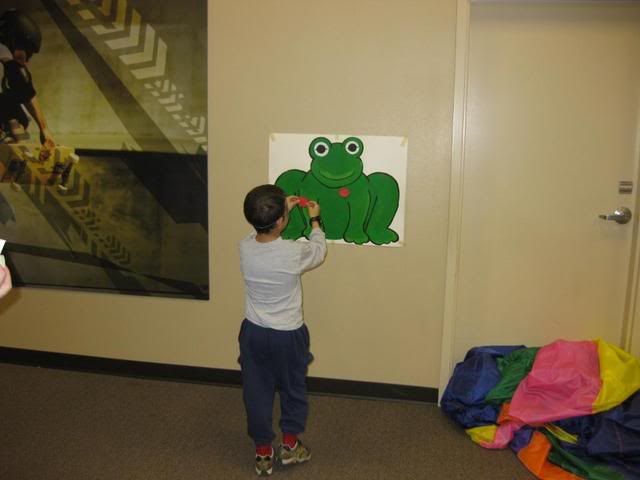 Then today, we had our usual Homeschool PE, then all convened to the park for another V's Day Party, complete with potluck. This party was more about letting the kids just play outdoors and have fun. Sadly, the weather wasn't sure what it wanted to do...I was prepared to be the Plan B, at my house...and sure enough, it started getting really windy and cold with dark looming clouds, so many of us packed up and went to my house.
Here's the Group Picture before the winds came.
Here's Sebastian waiting in line. He's so big!!!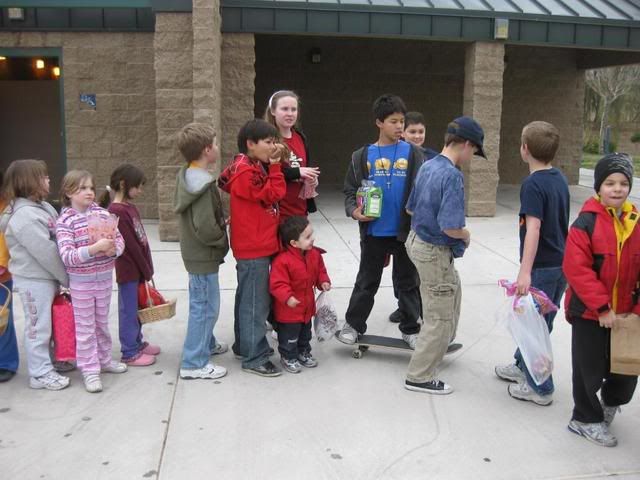 I just can't stand how much I love this boy! I'm so proud of him! He did not end up going bag to bag, but he stood in line and posed for the group pictures, like a biggie big boy!
It was a really good day! Tomorrow for the REAL V's Day, we have Awana Games bright and early in the morning. Whole family's going to that, then we'll come home and crash...oh no, that's right, all of Brian's events are tomorrow! So, we'll be shuttling him back and forth between 2 events! Crash early I guess!
Hope you all have a good day!!