Well, truth be told, I was trying to torture him and give him a hug. These days the only way I get any physical contact with my lovely Brian is if I need to "punish" him I tell him, "Ok, that's a 1 minute hug" or "Ok, that's a kiss"....it's sad, but also fun to torture him!
So, this started off as a hug, then turned into, "Well, I can take a picture of me hugging him!" That's even moooooorrreeee torture.
Sadly (or funnily to him) the darn flash worked against me!
So, I half dragged him out of the bathroom, by then Elias was involved and eager to help torture brother, so he offered to take our photo!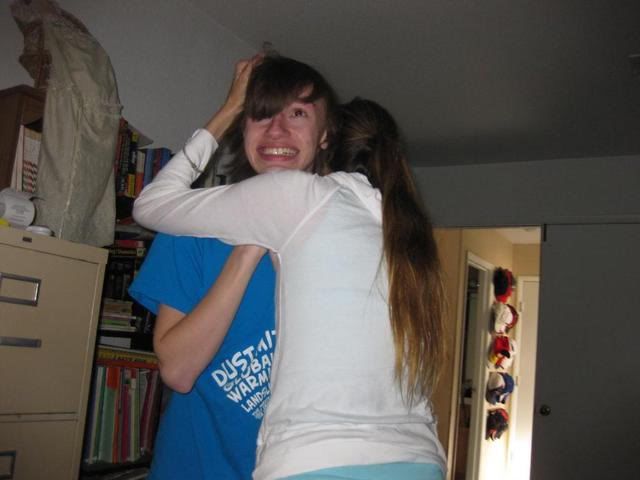 I love this boy!