This was Elias' first Pinewood Derby for cub scouts. He had such a blast.
We got the car kit a couple of weeks prior to the event. Daddy did all the sawing and sanding, then I helped Elias paint the car. Then we glued in the little Lego racer and steering wheel. Voila!
Daddy took the night off of work to come see Elias' big night!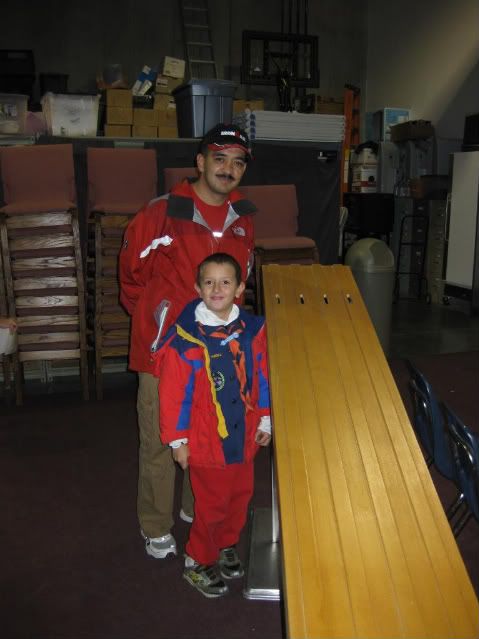 Here's the car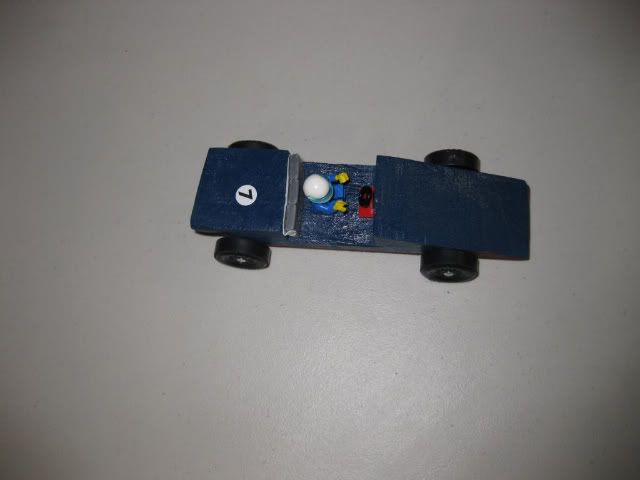 It's ready to go! His is lane 2, #7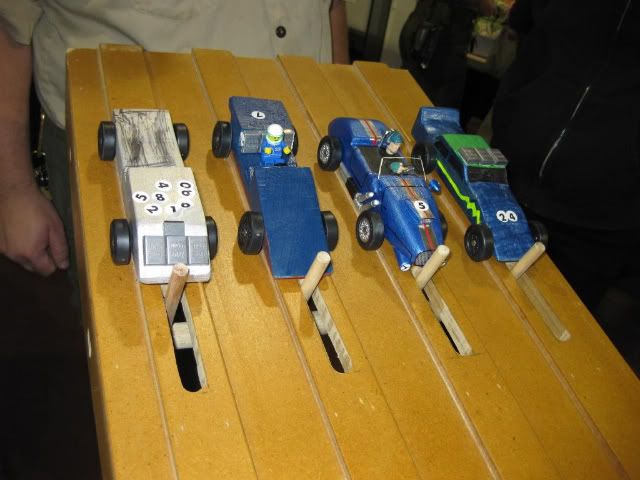 Elias getting his participation award. His car didn't win but he didn't much care. He had such a blast watching everyone racing and then the "free racing" at the end.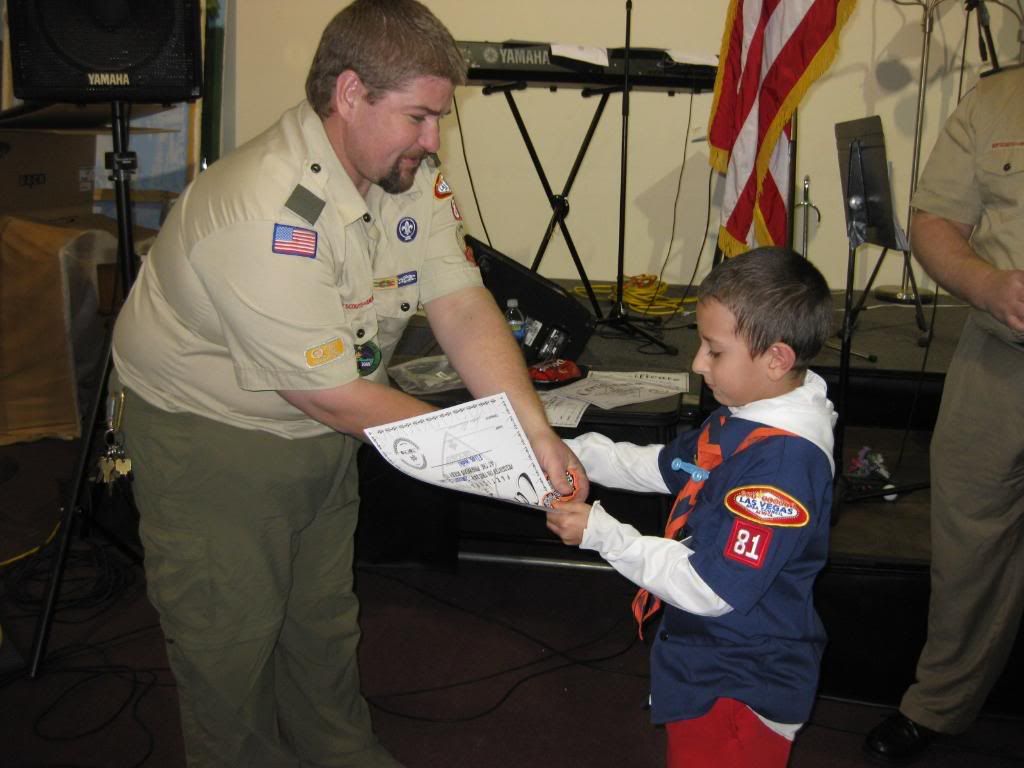 Elias and award
Now we know what to expect next year. Maybe we'll get a little more creative.